Take a photo of your home and yard; then uplaod it to the program. You can design your dream home and landscaping right in the photo before ever getting dirty.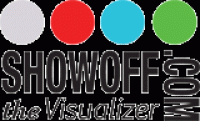 FOR IMMEDIATE RELEASE / PRURGENT

Consumers make better purchasing decisions by visiting a free interactive website that provides innovative visualization technology for visualizing plants and products in their landscaping, remodeling or interior design projects.

Showoff.com is quickly becoming the Home and Garden Hub, the place to shop for products, plants and services for the home. Visitors can browse the Showcase of Products and Photo Gallery without registering or downloading. The site bridges the gap between expectations and reality where users, try-before-they-buy, when planning home improvement or landscaping projects.

This do-it-yourself visualization software lets users alter actual photos of their own home or lawn to compare products and see how their projects will look to help avoid costly mistakes.

Consumers can select from thousands of items advertised in the Showcase of Products then visualize, "try-on", plants and products using the Visualizer App to see how the products will look in or around their home.

Product images in the Showcase and Gallery are provided by vendors advertising their products and services. Manufacturers, dealers, contractors, service providers and designers in the remodeling, landscaping, outdoor living, and home furnishing industries have gained an open and transparent way to promote their businesses, generate leads and deliver proposals to close sales by showing-off photo images of their products.

Showoff.com's Connected Marketing Services lets companies engage of an audience that is shopping for home and garden products with plans to purchase products or services for improving their home or landscaping. The site has a host of tools to create sales and marketing of products for dealers, manufacturers, contractors, and designers. Businesses that showcase their products Showcase of Products or Photo Gallery can have the same technology on their website with the Plug and Play Visualizer App featuring only their products.

Showoff.com is truly a unique website providing online interactive technology for users to visualize the after picture before making purchases of plants, products and services.