Prescription Drug-related Birth Defects on the Rise Could Mean Longer Warning Labels and Ultimately More Confusion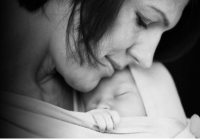 FOR IMMEDIATE RELEASE

Long-time advocate of consumer rights and online public forum for parents seeking information for children born with congenital defects, Birth Defect Settlement is spearheading a national grassroots effort to make prescription drugs safer for pregnant mothers. The website http://www.birthdefectsettlement.com is taking a "social media" approach to educating expectant and pregnant mothers who take regular medications for depression, anxiety and seizures by bringing them together with those who have experienced the tragic implications of prescription medications on unborn babies.

The approach is non-threatening and commendable: facilitate the flow of unbiased, fact-based information from those who have lived through a life changing experience to those who may be confronting a similar situation sometime soon. All the while, keeping the conversation public should keep big pharmaceutical companies accountable and hopefully encourage everyone involved to make better educated decisions putting the welfare of the child first.

Every day, millions of Americans rely on regular doses of prescription medications to function and survive in society. "The advances in modern medicine are a blessing," says site moderator, Ben Martin. "Our goal is ensure that those who rely on these medications are able to access enough information to weigh the pros and cons. This information needs to come from other sources beyond those who profit from having these consumers as customers."

But wouldn't this mean more warning labels and thus more confusion as to whether anything is safe anymore? The birth defect attorneys at BirthDefectSettlement.com believe that education and the free flow of information is crucial for mothers faced with this kind of decision. I would have to agree.

About BirthDefectSettlement.com: http://www.BirthDefectSettlement.com and http://www.BirthDefectSettlement.com/blog offer unbiased, fact-based informational resources to pregnant and expectant mothers who regularly take prescription drugs including "selective serotonin reuptake inhibitors" (SSRI's), anti-anxiety and anti-seizure medications. Consumers can find other parents in their local area who have had children born with birth defects linked to prescription medications. BirthDefectSettlement.com also offers free consultations with consumer advocate attorneys who are experts in prescription medication cases.