ITP VoIP is showcasing its easy-to-use and inexpensive internet phone calls and add-on services as ideal for senior citizens.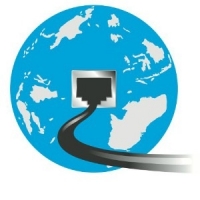 FOR IMMEDIATE RELEASE

VoIP call provider ITP VoIP, available at http://www.ITPVoIP.com, is currently highlighting its broadband phone service for seniors. Featuring low-cost plans, quick installation time and general ease of use, ITP VoIP's IP telephony service is particularly well-suited to seniors who operate on a budget and aren't comfortable with complicated technology. VoIP call service combines simplicity and cost-efficiency with the freedom of individual customization, making it a universally accessible communication option; compare VoIP to traditional telephone and cable services, and the savings can top over $100 per month.

ITP VoIP's long-distance Voice Over IP service is ideal for retirees who have moved away from their families and make it a priority to remain in contact on a regular basis, but who are troubled by the typically high cost of long-distance minutes. The Basic plan, which begins at $9.99 a month, includes 500 minutes for calls to the U.S., Canada, and Puerto Rico, while the Premium plan includes unlimited minutes to these same countries for $19.99. ITP VoIP also offers a Global plan for $24.99, which lets subscribers place unlimited calls to friends and family members in 60 different countries around the world. All three plans include a free Linksys router, and come with the option of adding a second line for a small additional fee.

For those who choose ITP VoIP's softphone service, which is available for $9.99 a month, talking on the phone is as simple as sitting down in front of the computer with a headset. An easy and hands-free setup, the softphone service is reliable and also allows for simultaneous on- or off-line work. Smartphone users can also save money by extending their broadband phone plans to their mobile phones with the VoIP App Plan, which costs only $9.99 a month.

ITP Voice over IP users can enjoy a number of free features with any plan that they purchase, ranging from three-way calling, call forwarding and waiting, *69, caller ID, and speed dial. Customers can also opt for more advanced services — including the aforementioned softphone or mobile VoIP app options — for modest additional fees.

To learn more about the benefits of broadband phone service for seniors, users can refer to the VoIP section of Seniors Network, which describes at length what Voice over IP is and how IP telephony services can best be taken advantage of, at http://www.SeniorsNetwork.co.uk/computers/voip1.htm. Seniors Network also offers tips and explanations about the advantages of VoIP, highlighting such benefits as the ability to avoid the extra cost of a line designated solely for making telephone calls.

For more information about ITP VoIP's internet phone calls service, visit http://www.ITPVoIP.com or call 1-888-ITP-1110. The VoIP phone company is also available on Facebook, at http://www.facebook.com/ITPVoIP, and Twitter, at http://twitter.com/ITPVoIP. ITP VoIP also offers tips and information about its services, as well as general VoIP information, at its blog at http://www.ITPVoIPBlog.com.