Accomplished Miami plastic surgeon Dr. Jose Perez-Gurri has increased his online presence in order to better serve current and potential patients across the country.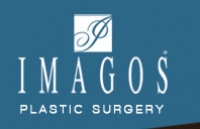 FOR IMMEDIATE RELEASE / PRURGENT

Dr. Jose Perez-Gurri and the staff of Imagos Plastic Surgery are pleased to announce the release of the new version of their website located at http://www.imagosplasticsurgery.com. The new website features an updated design, streamlined navigation, and descriptions of the procedures offered by Dr. Perez-Gurri. The website updates are part of Imagos Plastic Surgery general marketing strategy designed to enhance Dr. Perez-Gurri's online presence and draw patients from the United States and throughout the world to his premier Miami plastic surgery practice.

As an experienced plastic surgeon, Dr. Perez-Gurri recognizes that most patients prefer to research their plastic surgeons and procedures online before making the initial appointment. This is why his website offers extensive information about Dr. Perez-Gurri's professional background and accomplishments, and the procedures that he performs more often. In addition, the website features a photo gallery providing numerous before and after photos of patients treated by Dr. Perez-Gurri. He encourages the prospective patients to browse the photo gallery in order to learn how they might look like after various cosmetic surgery procedures.

About Jose Perez-Gurri, MD, FACS

Dr. Jose Perez-Gurri is a Miami cosmetic surgeon with more than 25 years of experience. He applies his extensive training and experience to every procedure he performs – an approach that helps Dr. Perez-Gurri consistently deliver outstanding aesthetic results. To reduce the healing time and improve the final results, Dr. Perez-Gurri uses advanced surgical techniques and technologies. To enhance patient safety, Dr. Perez-Gurri performs all procedures at his fully-accredited surgical facility, and he works only with board-certified anesthesiologists and experienced surgical nurses.

Dr. Perez-Gurri is proud to offer a full array of plastic surgery procedures for the face, body and breast. Some of the treatments his patients request more often include facelift, blepharoplasty, rhinoplasty, liposuction, tummy tuck and breast augmentation in Miami.

Contact Imagos Plastic Surgery to Schedule Your Consultation

If you would like to schedule a personal consultation with Dr. Perez-Gurri and begin your aesthetic transformation journey, please contact Imagos Plastic Surgery at (305) 596-2228 or by visiting http://www.imagosplasticsurgery.com.