Small Business Expo will partner with Herman Miller to host a launch party and networking event on November 7, 2012 to kick off its first annual Los Angeles trade show.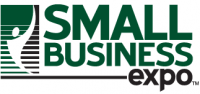 FOR IMMEDIATE RELEASE / PRURGENT

Small Business Expo, an innovative producer of NYC trade shows, is bringing its unique brand of business networking events to Los Angeles in November. The production company, available at http://www.TheSmallBusinessExpo.com, will be hosting a launch party and mixer to kick off its Los Angeles trade show on November 7, 2012. The party will be held at Herman Miller's Los Angeles location and will feature Small Business Expo's signature networking atmosphere, which allows attendees to learn and connect while having fun.

"At Small Business Expo, we're excited to extend our reach to the West Coast and offer help to small businesses with our fun and engaging trade shows. Our launch party on November 7 will feature the same upbeat atmosphere our trade show attendees have come to expect from us. We're also particularly pleased to announce that we have partnered with office furnishings manufacturer Herman Miller to host the Los Angeles show's launch party. We encourage everyone to sign up now because we only have a limited number of complimentary tickets available," said Zachary Lezberg, producer of the Los Angeles trade show.

The launch party, which will be held at the Herman Miller showroom on November 7, 2012 from 7-9 PM, currently boasts an impressive list of small business attendees from a variety of backgrounds. All guests will be treated to complimentary hors d'oeuvres and cocktails as well as the chance to win several different Herman Miller items, including its iconic Aeron chairs, which are valued at $900.

Herman Miller has been an advocate for small businesses for many years, and believes this integral community provides the business world with unique perspectives, contributions, and ideas to help all companies succeed. The office furnishings manufacturer also offers small businesses benefits, including a Small Business Account, which allows company owners to track shipment history, write reviews, post questions to the Herman Miller Small Business community, create wishlists, and receive specialized pricing.

Small Business Expo is one of the country's largest producers of B2B trade shows, conferences, and networking events. Its Los Angeles trade show will be held on November 8, 2012, and will offer small business owners and entrepreneurs a variety of seminars to attend and exhibitors to interact with. The trade show runs from 10 AM-6 PM, and registration is free.

To register for Small Business Expo's launch party and mixer, please visit http://SmallBizLALaunch.Eventbrite.com. To learn more about the production company's Los Angeles and NYC trade shows, visit http://www.TheSmallBusinessExpo.com or call 212-404-2345. The trade show producer is also active on Facebook and Twitter at http://www.facebook.com/SmallBusinessExpo and http://twitter.com/TheBizExpo, respectively. Small Business Expo also maintains a networking events blog at http://blog.TheSmallBusinessExpo.com.