Monsey Tours, a charter bus company that has been safely transporting students for over 40 years, is currently promoting its vehicles as ideal for graduation trips.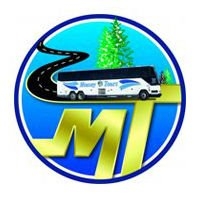 FOR IMMEDIATE RELEASE / PRURGENT

Monsey Tours is currently highlighting the benefits a charter bus offers to school administrators looking to arrange a graduation trip. Available online at http://www.MonseyBus.com, the company is encouraging administrators to call to request a quote, arrange for transportation, or ask for more information about its services.

"Monsey Tours' charter buses are the perfect solution for any graduation trip. Our safe and comfortable motorcoaches can be relied upon to get your students to famous landmarks such as Niagara Falls, exciting theme parks like Six Flags, beautiful national parks, or anywhere else you may want to go. Whether you're planning a graduation trip for elementary school students or for those who have just completed college, Monsey Tours is here to make your outing as enjoyable as possible," said Chaim Lunger, the New York charter bus company's CEO.

Charter buses from Monsey Tours can be used for traveling to any destination within the United States and Canada, and they are ideal for day trips as well as overnight excursions. The onboard restrooms are constantly restocked, and students can eat and drink on the buses to make the trip as comfortable as possible, even with longer travel times. In addition, the company's drivers can be on duty for 15 hours, with 10 of those hours able to be spent behind the wheel, which makes Monsey Tours' services particularly well-suited to long or overnight trips.

When reserving a New York charter bus from Monsey Tours, pick-up and drop-off can be scheduled for almost any time of day, ideal for the graduation trip that starts early in the morning and ends late at night. In addition to transporting the students to their final destination, the drivers can also drive from place to place and wait while the students enjoy each leg of the journey.

For a trip to Washington, D.C., Niagara Falls, or another national landmark, the driver can wait for the students as they explore each attraction. School administrators can also arrange for lunches at a local restaurant or park, as the buses can be used to drive the students to meals as well. For one-stop trips, such as Six Flags or Hershey Park, the driver can drop everyone off at their destination and then return hours later to pick them up for the ride home.

To request a quote for charter buses from Brooklyn, Manhattan, or any other borough, visit Monsey Tours' website at http://www.MonseyBus.com or call 1-800-232-8687. The company is also active in the social sphere and consistently updates its profiles on Facebook and Twitter, found at http://www.facebook.com/MonseyBus and https://twitter.com/MonseyBus, respectively. It also maintains a blog about New York charter buses at http://www.MonseyBus.com/blog.