STPL corporate communications today announced its win of a major deal for physical verification and barcoding the assets of one of Africa's largest commercial banks.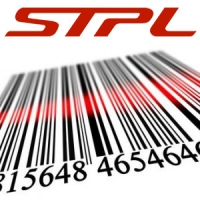 FOR IMMEDIATE RELEASE / PRURGENT

STPL's Executive Director, Palash Bagchi commented that this was a very competitive win against major players, and only STPL's mature processes and automation tools were the winning combination. STPL team will in the next few months travel to every corner of Nigeria and visit the Bank's branches to audit its physical assets. Armed with latest mobile computers and wireless barcode scanners, the team will physically inspect all assets, label them with barcodes and create variation reports as desired by the bank. Finally, the verified data will be uploaded into the banks Fixed Asset Register.

The Industry is of the opinion that outsourcing the physical assets verification helps banks in not only reducing insider influence, but also brings in transparency. As per GAAP and IFRS accounting standards, all fixed assets of an organization need to be tracked at frequent intervals and appropriate depreciation methods applied to come out with actual Asset Value.

STPL's team with its hands-on experience in this service can bring out the best and most accurate results for the bank.