Experienced administrator Kelley Walerski will be a new leader at Crystal Creek Assisted Living, where she hopes to maintain its reputation for excellence while also expanding its services.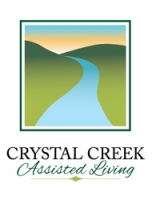 FOR IMMEDIATE RELEASE / PRURGENT

CANTON, MI, August 6, 2014 - Crystal Creek Assisted Living is pleased to announce Kelley Walerski as their new Executive Director as of March. Walerski will be responsible for strategic planning, ensuring operational stability, and providing business support in order to maintain affordability and optimal quality of services for the residents of Crystal Creek.

Walerski is a licensed Nursing Home Administrator who has worked in senior services for 15 years. She spent 12 of those years at Erickson Living, a senior living facility with a national reputation for innovation. She also spent time working at Evangelical Homes of Michigan, which is based in Farmington Hills.

"I am so excited about the opportunity to work with Crystal Creek Assisted Living and to help continue the tradition of excellence in senior living that has been established," Walerski said. "In addition to helping improve the quality of the experience for residents, I also aim to enhance the employment experience for those who work at Crystal Creek."

Crystal Creek Assisted Living prides itself on providing a personalized, family-like atmosphere for its residents. The facility includes a high staff-to-resident ratio for more personalized service, life-enrichment programs, and even an executive chef.

Walerski received her undergraduate degree from the Health Administration Program at Eastern Michigan University and an MBA from Wayne State University. In addition to being a licensed administrator, she is also studying to take the national exam to be a Certified Assisted Living Director (CALD). She continues to teach as an adjunct lecturer in the Health Administration Program at Eastern Michigan University.

For more information about Crystal Creek Assisted Living, call (734) 453-3203 or visit 8121 N. Lilley Road, Canton, MI 48187. Visit them online at www.crystalcreekassistedliving.com.