ALSP, Inc., a Privately Held Company Licenses a New Class of Drugs for Use in the Treatment of Neurodegenerative Disease, Developed by Researchers from Columbia University and the University of Illinois at Chicago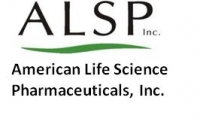 FOR IMMEDIATE RELEASE

San Diego, February 2, (PRUrgent) – ALSP, Inc., a start-up pharmaceutical company focused initially on Alzheimer's disease (AD) and traumatic brain injury (TBI) while expecting a broader application eventually to other neurodegenerative conditions, announced today that it has signed a license agreement with Columbia University to develop a series of proprietary compounds that are related to its lead clinical drug candidate, ALP-496, in the field of neurodegenerative disease. The compounds were identified by a team of investigators led by Dr. Ottavio Arancio, Associate Professor of Pathology and Cell Biology at Columbia University, and Dr. Gregory Thatcher, the Hans Valteich Chair of Medicinal Chemistry , College of Pharmacy, and Director of UICentre (drug discovery
UIC) at the University of Illinois at Chicago.

"We have followed Dr. Arancio's pioneering work for many years" said Michael D. Pierschbacher, Ph.D., President and CEO of ALSP. "We believe that these well-characterized compounds and the know how associated with them will significantly complement and expand our ability to develop this class of compounds in this field."

ALSP has an expressed, ongoing interest in identifying and acquiring technology that is complementary to its program.

Dr. Greg Hook, ALSP's chief scientific officer noted that "Beyond expanding our reach in the field, the addition of these compounds to our arsenal will also greatly strengthen our hand with government and private granting agencies, enhancing our ability to access strategic non-dilutive financing to help support the development of this new class of compounds."

About ALSP, Inc.

ALSP, Inc. (American Life Science Pharmaceuticals, Inc.) is a privately held company based in San Diego, California, focused on developing a new class of small molecule drugs for treating Neurodegenerative disease. ALSP's strategy to combat the ravages of neurodegenerative disease is to deploy its proprietary class of compounds to inhibit papain-like cysteine proteases. The Company's initial focus on Alzheimer's disease (AD) and traumatic brain injury (TBI) is increasingly supported by mounting evidence that two of these cysteine proteases in particular, cathepsin B and calpain-1, when inappropriately expressed, as is the case in both AD and TBI, come together to create a dangerous intersection at which inflammatory, apoptotic, and necrotic pathways are activated. ALSP believes these pathways constitute the underlying pathology of neurodegeneration. The Company believes that its proprietary lead drug candidate, ALP-496, which is currently being prepared for entry into clinical trials, is disease altering, in stark contrast to the drugs currently on the market for treating these diseases. The technology, which was spun out of the University of California, San Diego, has been developed from idea to drug with extensive funding from government grants and contracts and grants from the Alzheimer's Drug Development Foundation and the Alzheimer's Disease Cooperative Study group. This has involved repeated reviews and validation at the highest levels of rigor and has attracted a world-class team of seasoned industry professionals to be brought to bear on the development of this approach. In addition, the Company is seeking licensing opportunities that would expand or support our technology base and exploring expanded indications for this class of compounds.

About Columbia Ventures, Columbia University

A leading academic and research university, Columbia University continually seeks to advance the frontiers of knowledge and to foster a campus community deeply engaged in understanding and addressing the complex global issues of our time. Columbia University's technology transfer office, Columbia Technology Ventures, manages Columbia's intellectual property portfolio and serves as the university's gateway for companies and entrepreneurs seeking novel technology solutions. Our core mission is to facilitate the transfer of inventions from academic research to outside organizations for the benefit of society on a local, national and global basis. For more information on Columbia Technology Ventures, please visit www.techventures.columbia.edu.

About The Office of Technology Management, University of Illinois at Chicago

The University of Illinois at Chicago, home to a world-class college of pharmacy program and the largest medical school in the US, is a leader in moving path-breaking research into innovative, real-world applications. The UIC Office of Technology Management encourages innovation and facilitates economic development through the effective management, transfer, and commercialization of UIC technologies and intellectual property.

Forward-Looking Statements

Certain statements other than purely historical information, including estimates and projections, statements relating to business plans, objectives and/or expected results, and the assumptions upon which those statements depend are forward-looking statements. These forward-looking statements are based on current expectations and assumptions that are subject to change due to risks and uncertainties, which may cause actual results to differ materially from the forward-looking statements. Factors that could have a material adverse effect on the Company's operations and future prospects on a consolidated basis include, but are not limited to, changes in economic conditions, legislative/regulatory changes, availability of capital, interest rates, competition, and generally accepted accounting principles. The risks and uncertainties should be considered when evaluating forward-looking statements and undue reliance should not be placed on such statements.