Many Americans can now spend less on solar power than what is currently spent on conventional energy.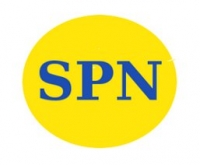 FOR IMMEDIATE RELEASE

Millions of Americans can now spend less money on solar power than what they currently spend for conventional electricity. The cost of installing solar panels has drastically been reduced over the past few years and has finally become less expensive than fossil fuel energy. Many are unaware of this fact as the true cost of solar power has effectively been hidden by the large solar leasing companies.

The largest residential solar installation companies have done extremely well of late. According to the Solar Energy Industries Association – "Through Q3, a new solar project has been installed every 3 minutes in 2014". Unfortunately, many of these Americans are drastically overpaying for their solar power. Homeowners typically sign up for 20 year leases where they end up paying many thousands more than they need to.

The actual cost for installed residential solar power is no more than $0.08/kwh. The national average for conventional energy across America is $0.12/kwh. Many homeowner in states like California, New York, and New Jersey, to name a few, pay close to $0.20/kwh or more. The large solar leasing companies offer slightly lower prices (approximately $0.15/kwh) in these high priced energy states. What about the rest of the country? People in the rest of the U.S. can switch to solar and save too, just not with the biggest players in the solar industry.

The good news for homeowners is that they have options. They can choose to work with smaller, local, and much more affordable solar panel installers. Solar-Power-Now.com takes pride in connecting people to solar installers that are offering the true and current cost of solar power.