After 6 months of creation, renovation, and inspiration, Partners Gregory Dean and Donald Fowler complete Rockville Centre's most state-of-the-art business offices.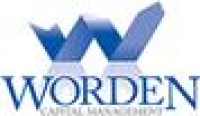 FOR IMMEDIATE RELEASE

Worden Capital Management has been considered an inspiration to the Rockville Centre business community.

With the introduction of another national branch office of Worden Capital, branch partners Dean and Fowler have set the bar extremely high for future businesses looking to gain a foothold in the village center.

Bringing a refined, high-end, and high-tech trading floor led by industry veterans with over 40 years of industry experience.