Chris Menard, Microsoft Office Master Instructor, will present at the 2015 Administrative Professionals Day Conference on April 24, 2015 hosted by the University of Georgia.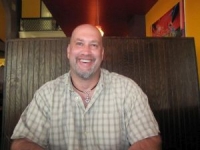 FOR IMMEDIATE RELEASE

Menard's presentation will cover intermediate and advanced Microsoft Excel topics. Last year, over 200 attendees came together for the 2014 Administrative Professionals Day Conference to network and push their professional skills forward. This year is expected to have far more attendees and will be Menard's third consecutive year presenting at the Administrative Professionals Day Conference.

What is unique about Menard's Excel presentation this year is the presentation will be hands-on. Menard will do three different Excel sessions throughout the day in UGA's computer lab. Participants will be at a computer following along. Just several of the topics that will be covered are:

* consolidating data
* outlining data
* pivottables
* auditing an Excel worksheet
* advanced functions
* advanced charting

UGA website for 2015 Administrative Professional day on April 24th.

Menard's list of current clients

Menard's list of current training clients include Gwinnett Medical Center, Kids II in Atlanta, Georgia-Pacific, Coca-Cola, UGA's Executive MBAs, Mizuno, the Georgia Society of CPAs, and Ronald Blue. Menard is the 1st Microsoft Office Master Instructor in the world and has been doing MS Office training since 1997.

In addition in instructor-led training, Chris makes free training videos available on YouTube on other technology topics besides MS Office.