Veteran superstar actor Christopher Lambert plays opposite Caroline Barry, and a supporting role played by Kelly Le Brock in the international premiere screening of the true gripping historical drama, 10 Days In A Madhouse - The Nellie Bly Story at Cannes.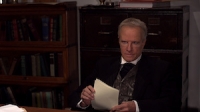 FOR IMMEDIATE RELEASE

Christopher Lambert is having a new renaissance with a smooth transition from mega budget action pictures such as Highlander, Mortal Combat, Ghost Rider II and Greystoke, Legend of Tarzan to critically acclaimed world class critically acclaimed art movies and period dramas such as White Material. This year, Mr. Lambert stars in 10 Days In A Madhouse - The Nellie Bly Story, Electric Slide, and has filmed Mata Hari, Un plus Une and the Cohen Brother's upcoming picture, Hail Caesar.

The Cohen brothers, renowned for epic quirky art pictures such as Fargo, The Big Lebowski and Oh Brother Where Art Thou, are this years co-presidents of the jury at The Cannes Film Festival. In the upcoming Hail Caesar, Christopher Lambert stars opposite Academy Award winners George Clooney, Francis McDormant as well as Josh Brolin, Scarlet Johansen and Jonah Hill in a fictional retelling of the epic costume drama, Cleopatra starring Elizabeth Taylor.

80's super model and movie star Kelly Le Brock also makes an appearance in 10 Days In A Madhouse - The Nellie Bly Story where she plays a sadistic nurse who take great joy in psychotically torturing a young woman with brain damage. Le Brock's role is historically accurate and recreates verbatim one of the experiences Nellie Bly witnessed undercover in Blackwell's madhouse. Ms. Le Brock is forever famous for her starring role opposite Gene Wilder in Woman in Red and the Joel Silver produced Weird Science which is celebrating its 30th anniversary this August. As well as her role in 10 Days In A Madhouse - The Nellie Bly Story, currently, Le Brock has written an autobiography and is a spokesperson and celebrity sponsor for patients rights organization, "Club Carson".

On the day of Nellie Bly's 151st birthday, newcomer Caroline Barry burst on the scene in the well received starring role as Neliie Bly in front of top industry executives, critics and movie stars in a highly successful, sold out US festival premiere at the inaugural Bentonville Film Festival founded by Geena Davis and hosted by Peabody Award winner CNN documentarian Soledad O'Brien and actor, rapper, comedian Nick Cannon. There were 25,000 attendees, including Robert De Niro.

Adapted from Nellie Bly's book by directory Timothy Hines and acknowledged Nellie Bly expert and best selling author Brooke Kroeger, 10 Days In A Madhouse - The Nellie Bly Story, tells the true life experience of 1887 world famous journalist Nellie Bly's first assignment going undercover for publisher Joseph Pulitzer into the notorious Blackwell's Island Insane Asylum by feigning insanity to uncover institutionalized corruption, abuse and murder.

On the day of the Bentonville Film Festival premiere, Google made Nellie Bly its doodle on its search page, exposing 3.5 billion internet users to the exploits of the famous reporter.

The picture will have its international premiere Sunday, May 17th at 6 PM at The Cannes Film Festival.