June, 2015 - This week at the Brussels Round Table the head of state of Guinea-Bissau, José Mario Vaz, called on Guineans to unite in an attempt to consolidate the efforts of the region and its people and spurn growth.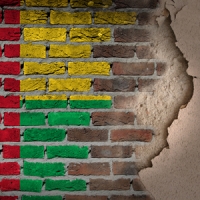 FOR IMMEDIATE RELEASE

The meeting was supported by the United Nations through the Integrated Office for Peace building in the country, UNIOGBIS. The organization works to garner international support for Guinea and its people.

Vaz said the support for the advancement of Guinea-Bissau is important, and stressed that future generations should also be considered as the region moves forward.

"The most important goal during this roundtable is to insure that public development aid outweighs the loan component. If the loan component is higher, our generation will leave a heavy burden for the future generation because these are loans that have to be paid back at a later date."

In addition to political and technical representatives, the delegation also included 45 Guinean representatives from civil society. According to the country's government, more than 240 guests were at the meeting, including West African leaders.

The secretary general of the Political Platform of Women, Helena Hassane Saíde shared the expectations from the perspective of the civil society.

"These proposals are relevant and no donor should feel apprehensive because of what we represent. This round table is salvation for Guinea-Bissau. It is the way of showing that, truly, Guineans are united for a common cause, proving that peace and stability are reigning and will continue in the territory of Guinea-Bissau."

The UN office in the country is also playing a major role in the mobilization of international assistance, strengthening cooperation with partner organizations of Guinea-Bissau as part of its stabilization efforts.

Among the companies with the highest investment perspective in the African country is DFRF Enterprises, Florida. The company's focus is to increase, on site, education facilities throughout the region.

In Orlando, a representative of the Guinea-Bissau government, Helmer Araújo, announced that the president of DFRF Enterprises, Brazilian entrepreneur Daniel Filho, has been appointed to take over as honorary consul for the country in the United States.
"Daniel Filho has become our honorary consul, tasked with the responsibility of establishing business between our country, the United States and other world powers. His International business experience and political penetration make us believe that this measure can and will change the life of our country," said Araujo.

Even before taking office, Daniel Filho had cultivated relationships throughout the United States and Brazil to give Guinea Bissau, a country that has large mineral reserves, economical significance.

Daniel Filho plans to use his flagship company, DFRF Enterprises, to assist Guinea-Bissau with various gold and mineral development projects. There are also plans in place for the company to offer social aid to the country, later this year, through its thriving charitable foundation.