The 1st video of the Master Key Master Mind Alliance better known as the Master Key Experience launched today. The online industry is stunned by the buzz around this scholarship only program.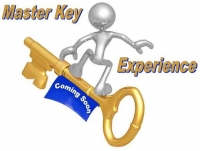 FOR IMMEDIATE RELEASE

The 2015 session for the Master Key Experience scheduled to start later this month just launched the 1st of 3 videos today.

These videos are designed to give a more in depth look into what the program is about and how to apply for a scholarship into this one of a kind program.

Hundreds of people all over the globe are buzzing about the impact this program has made in their lives. Here are what a few of them are saying:



"This training is hands down The Best training in the world, hands down!!"


"This has changed my life in ways I couldn't have imagine"


"I am SO excited for and all the new people who embark on this journey.



The Master Key experience will rock your world!" To see what the buzz is all about, just head over to www.shelbynolan.com/scholarship-videos/ See for yourself what people are saying and how you can take part in this one of a kind program.