FlipBuilder provides the Flipbook Maker Mac version to improve marketing opportunities for customers. The software offers a tool for easy construction of a magazine-style reading experience on mobile devices.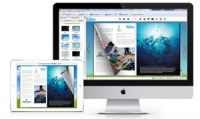 FOR IMMEDIATE RELEASE

Winston Zhang, CEO of FlipBuilder, is pleased to announce the availability of the flipbook maker mac software for mobile device. The software is a drag and drop book building tool for Mac users. It allows PDF files to be easily converted to page turning publications, including catalogs, magazines and brochures without complicated coding.

"Our software is ready to allow marketers and publishers to utilize many powerful tools and templates which make creating interactive content for mobile and desktop devices easy and convenient."
Winston Zhang, "The process is as simple as importing a PDF, and adding video, links or images. The result is an attention-grabbing flipping book. The readers will enjoy the reading experience and respond with increased traffic or boosting sales."

The Flip PDF Pro for Mac provides a number of features which are designed to make online materials stand out from those of competitors. The tools make it easy to convert PDF files to Adobe Flash-based page flipping publications. Thanks to the FlipBuilder Upload Service, users can publish books or other materials online, or may send output in various formats, including Mac App, Zip and Exe.

The page-builder tool offers a number of templates which can be customized to best serve the user's needs and themes. Multiple control tools are built into the product for the benefit of the book designer. The magazine software for mac also enhances the reader's experience, allowing for various multiple page-flipping options, the ability to notate or share pages, or control background sound.