Embryolab, a world-renowned Fertility clinic is exhibiting at The Fertility Show.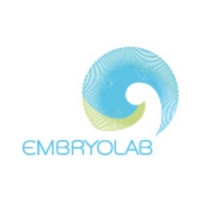 FOR IMMEDIATE RELEASE

Now in its 7th year, The Fertility Show is the leading show globally for couples struggling to conceive. Attended by almost 4000 visitors in 2014, The Fertility Show features Fertility Clinics and Experts from around the world.

Embryolab, a world-renowned Fertility clinic is exhibiting at the show on stand number 98. Here visitors will be able to find out more about their clinic, and the incredible success rates the clinic achieves, especially for couples who have unfortunately experienced failed fertility treatment elsewhere.

Present on the stand will be Clinical Director, Dr Nick Christoforidis along with fellow director and clinical embryologist, Alexia Chatziparasidou and Reproductive Gynaecologist, Dr Christina Ioakeimidou. They will be offering free consultations to couples attending the show. Furthermore, for all couples who book and attend a consultation with either Dr Christoforidis, Dr Chatziparasidou or Dr Ioakeimidou, Embryolab will refund the ticket price of attending The Fertility Show *(for full details see below). For couples or single women wishing to book a Free Consultation please visit http://embryolab.eu/book/fertility-show/

Visitors to the Embryolab stand will also be able to go on a virtual tour of the clinic's facilities in Greece, with the help of Google Glass! This will allow visitors to "walk around" one of the most advanced scientific reproduction units in Europe.

Visitors to the show on the Sunday will be able to attend a seminar delivered by Dr Nick Christoforidis, Clinical Director of Embryolab , titled, "Why the selection of egg donors is important". This takes place on Sunday 8th November at 15.45 in Seminar Room 3 of the exhibition.

Further information on Embryolab's participation at this year's Fertility Show can be obtained by emailing info-uk
embryolab.eu


Couples who would like to take advantage of the Embryolab promotion should book their tickets for The Fertility Show online at http://www.fertilityshow.co.uk/book-tickets.html Click the link to enter a special promotional code, where the code 'exhib' should be entered. This will reduce the cost for 2 tickets to just 12 pounds. If you have booked a consultation with Embryolab bring your tickets to the Embryolab stand where they will reimburse you the entrance fee in the form of a £12 meal voucher for a local restaurant.