Rent prices across the nation are increasing at a drastic rate. There has never been a better time to explore home ownership. The Credit Agents discuss this further and recommend that consumers evaluate their credit score before applying.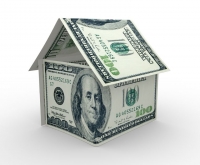 FOR IMMEDIATE RELEASE

The Credit Agents Celebrate Helping Clients Evaluate Their Credit Situation and Position Themselves to Become Homeowners

Experts agree, trends are pushing smart people away from renting and more towards buying homes. This means knowing, and possibly working to repair, a credit rating is a must. Fortunately, credit solution experts The Credit Agents are happy to offer solutions in this area, from getting credit reports all the way to helping repair negative credit issues. Clients have responded with enthusiasm.

October 26, 2015

There's no doubt among experts, that with the cost of renting ever increasing and the prices of homes dropping it's becoming more and more favorable to buy a house. Unfortunately, in some cases this is easier said than done. One of the things that often stands in the way of this move is credit issues. The Credit Agents are an increasingly popular firm that specializes in solving these problems. The company is happy to help clients evaluate their eligibility, and provide any other additional help they could need. Including assistance with credit repair, if its required.

"We aim to provide our clients with the one-stop-shop resource for all credit related needs," commented a spokesperson from the company. "Our mission is not to be the largest credit repair company in the business, only the best. The Credit Agents will guide you through the intricate process of establishing good credit and fixing any errors or negative marks you may have. Think of us as a 'dependable roadside assistance for your credit profile'. It's what we specialize in."

According to The Credit Agents, they are very often able to get significant credit repair results in only 90 days. The company are also specialists in both business credit and business funding issues as well.

Feedback from clients has been positive across the board.

Jessica Blauvelt, who recently worked with the firm, said, "The Credit Agents are life savers. I moved to Houston with a terrible credit score and i was desperate to buy a house. Luckily I found The Credit Agents, who have helped me dramatically with my credit. I am now in a position to buy a house and they were thorough and friendly the whole way through! Thanks guys."

For more information be sure to visit http://www.thecreditagents.com.