TAMPA, FL – RN Cancer Guides (RNCG) has announced today Manatee YourChoice Health Plan has signed on as their first county ECAP (Employee Cancer Assistance Program) client.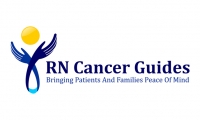 FOR IMMEDIATE RELEASE

"We are thrilled to be contracted by Manatee YourChoice Health Plan. There are so many counties in Florida who are self-funding their health plans, we believe that this is just the first of many more to see the benefits provided and select the ECAP solution for their employees," says Neumann, RN Cancer Guides' COO and Director of the ECAP.

"The ECAP Solution provides a benefit to employees who are diagnosed with cancer and also to employees who are caregivers to someone with cancer. Not only does the Program's ROI provide proven claims savings, drastically impacting a company's bottom line but the ECAP is also a solution that employers can feel good about providing to their employees. Especially in the wake of cuts to benefits and hi-rising deductible plans being offered as a result of the upcoming Cadillac Tax."

Manatee County (Government) YourChoice Health Plan has 3,150 eligible employees and 100 individuals covered by the Company health benefits with a medical diagnosis of cancer.

About RN Cancer Guides, LLC

Headquartered in Tampa, Florida, RN Cancer Guides (RNCG) provides oncology nursing services using a concierge model. The certified oncology nurses of RNCG assist patients with everything from seeking a second opinion and understanding their diagnosis, treatment plans, medications, and side effects to researching clinical trials and seeking evidence-based holistic or alternative approaches in their cancer care. The nurses also facilitate and coordinate ancillary services including palliative care, hospice, advance directives and living wills, nutrition, physical therapy support, home healthcare, and insurance/ financial assistance. And, because they are based in Florida, RNCG nurses also coordinate cancer care for patients who are seasonal residents and need assistance in continuing their out-of-state cancer treatments. .

Information regarding RNCG can be found on its website at WWW.RNCANCERGUIDES.COM or by contacting 1-844-764-8433.