The company announces that the users of mobile iPad and popular tablets can now take advantage of the new HTML5 app to read the published interactive page flip books.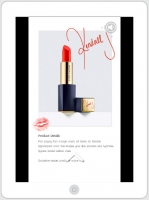 FOR IMMEDIATE RELEASE

Mobissue is a world developer of mobile digital publishing software. The company now introduces HTML5 page flip software to the wide public to give digital publishers the opportunity to easily convert their static PDF files into intuitive, media rich and interactive HTML5 page flip books that can be read on Smartphone thanks to the special HTML5 app.

Mobissue's HTML5 page flip software is an innovative technology that can be used by digital publishers to create an intuitive and attractive content in order to provoke readers' emotions and reactions. No special coding skills are required to use this software. The published eBooks can be used for promotions of private people and businesses of any size. Moreover, the new HTML5 app gives readers the chance to conveniently read the flipbooks directly on their iPad.

The statistics show that iPad is the most popular and preferred tablet for 2015. People use it for a great variety of purposes and reasons, such as entertainment, communication, music, study, and more. Now their iPad will have one more unique feature they can use to their advantage. The Mobissue's HTML5 page flip software will enable them to browse through the interactive content. Thus, digital publishers will be able to reach the wide auditory of iPad users.

The following features are added to make the publishers' work easy: powerful HTML5 Animation Editor that helps users to quickly add audio, video or links; simplified design based on drag and drop functions; Customer Settings that involve a series of useful settings making the publishing a pleasurable experience; Mobissue's cloud service that can be used right after publishing. The QR code for iPad users will be automatically generated. No coding is required for enriching the content and giving it a professional and realistic look.

For more information on HTML5 page flip software's various features, please visit http://mobissue.com/.

About Mobissue
Mobissue is a Hong Kong based Digital Magazine Publishing company that provides private people and businesses with the best online publishing solutions. Their new app enables customers to easily read interactive content on their mobile phones.