The internet world gets its first opportunity to compare the tones of electric guitars in various musik styles via Juxtatone's innovative, high-definition playback technology.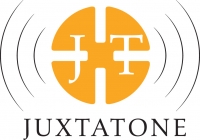 FOR IMMEDIATE RELEASE:

[San Jose, CA, 05/20/2016] – For the first time in the 85-year history of the amplified, electric guitar, there is a way for consumers, researchers, manufacturers and retailers to objectively compare the tones of electric guitars in 7 different styles of musik as well as 3 harmonic tone patterns. The tones of each instrument were painstakingly recorded at 24-bit/96khz audio in EVERY switch and knob combination available on the instrument (!!!) by live musicians, to the accuracy of 1000th of a second for truly objective comparison of products past, present and future

Juxtatone's website offers free registration and comparison of the tones of 6 best-selling models from the biggest brands. For just $6/bi-annually, you can choose to subscribe and have full access to our large and ever-growing library of guitars and even send in requests of ones you want to see added!

"In 85-years since the invention of the electric guitar as we know it by Rickenbacker, no person or company has been insane enough to attempt and map the sounds of these wonderful instruments for archive and comparison. I just happened to have the right knowledge, love for musik, while simultaneously be a bit off my rocker to realize this dream."—D.Valentine (Founder)

You can learn all about how Juxtatone got started and how its audio laboratory is setup by visiting us at www.juxtatone.com.

About Juxtatone-

Juxtatone's inception was fueled by a ravenous appetite for knowledge and love for musik. Our mission from day one has been and will always be, to archive the sounds of every guitar in production in the world for public use. We want to help consumers make better purchasing decisions, manufacturers promote and analyze their latest products vs competitors, retailers help their customers find the right instruments, bloggers and journalists share some audible contexts to their reviews of products, and finally, open the minds and ears of musicians to new creative possibilities, sans bias, via our innovative "Blind Compare" technology.

Contact Information:

[Juxtatone]
[San Jose, CA]
[408-234-7164]
[www.juxtatone.com]
[dvalentine
juxtatone.com]
###

HTML code here..