Sensus was awarded the 2015 Municipal Smart Grid Summit (MSGS) for "Best Overall Boardroom Presentation"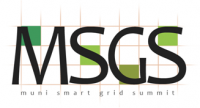 FOR IMMEDIATE RELEASE

Palm Beach, FL. – July 6 th . The 2016 Municipal Smart Grid Summit (MSGS), in cooperation with Zpryme announces Sensus wins the "Best Overall Boardroom Presentation Award" at MSGS16 held June 26-28, 2016 at the PGA National Resort & Spa.

The 2016 Municipal Smart Grid Summit had forty-eight participating Smart Grid technology vendors competing in three award categories (BEST SMART GRID SOLUTION, SMART GRID VENDOR TO WATCH & BEST OVERALL BOARDROOM PRESENTATION). Awards were voted on by the ninety plus utility executives in attendance representing public power utilities form across North America.

SENSUS wins the 2016 MSGS Best Overall Presentation award for delivering the best, most well received 2016 MSGS executive boardroom presentations. Sensus helps public service providers, including utilities, cities, industrial complexes and campuses, do more with their infrastructure to improve quality of life in their communities. Sensus enables it's customers to reach farther by
responding to evolving business needs with innovation in sensing and communications technologies, data analytics and services. The top three vendors nominated for having the Best Overall 2016 MSGS Boardroom Presentation were SENSUS, AT&T and S&C Electric.

The Smart Grid Summits (SGS) consist of three annual utility business development summits called the Municipal Smart Grid Summit (MSGS), the Smart Water Summit (SWS) and the Rural Smart Grid Summit (RSGS). As exclusive and invitation only summits, the SGS produce private boardroom format summits that offer participating technology vendors access to the executive leadership of North America's public power, rural electric cooperative and water utilities.

Companies interested in participating in the 2017 Summits should contact Colin Martin at cmartin
smartgridsummits.com or by phone at (864) 751-4812.