Dominica has the oldest and most popular "Economic citizenship" program granting citizenship and passport to aliens, who make $100,000 contribution to National fund or $200,000 in real estate .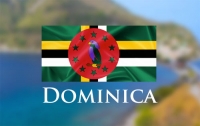 FOR IMMEDIATE RELEASE

Zurich, Switzerland - On July 28, 2016, The Prime minister of Dominica, Roosevelt Skerrit, announced that current pricing of citizenship program shall remain unchanged stays at $100,000, despite rumours that passport prices will hiked by $75,000 as of August 2016. Dominica also recently won an award for the "Best Caribbean Citizenship program 2016".

Dominica is often known as "Nature Island of the Caribbean", one of the most beautiful islands in the Caribbean with untouched nature with tropical forests, countless rivers and waterfalls, green mountains dropping dramatically into the turquoise sea. Dominica has world's second-largest hot spring, with mountainous rain forests, home to many rare plants, animals, and birds. Over 280,000 visitors arrive by cruise ships every year to visit Dominica.

Dominica has the oldest and most popular "Economic citizenship" program granting citizenship to aliens, who make $100,000 contribution to the development of the country or $200,000 in real estate. Dominica passport is ranked 41st in the world passport rankings with visa free travel to 119 countries in the world. Dominica is ranked 7th best passport in the Caribbean, according to Henley & Partners Visa Restrictions Index 2016. Dominica passport issued under CIP is valid for 10 years. No residency requirements. The Government of does not publish names of Citizenship by investment candidates and does not share it with other Governments. All candidates are required to go through strict background and due diligence checks by Government before becoming a new citizen of Dominica.

Mr. Balakrishnan, who owns Best-citizenships.com, specialising in citizenship advisory, quoted "Dominica citizenship is currently, the cheapest in the world, for almost half-the price ($100,000) compared to other caribbean nations Antigua ($200,000), St Kitts ($250,000), Grenada ($200,000), St Lucia ($200,000) for the same passport benefits. The real estate investment amount is also half the price at $200,000, unlike Antigua and St Kitts, which is very expensive starting at $400,000. The donation route for citizenship requiring $100,000 is the most popular route chosen by clients, because it is cheap, easy and straight forward process. We have received lots of interests for Dominica from Middle east and far east including Americans wanting second citizenship."

A minimum real estate investment of $200,000 in a hotel or luxury resort, also qualifies for citizenship in Dominica with family. The real estate can be freely sold off in the market after 3 years. The real estate developments approved by Citizenship by Investment Unit of Dominica (CBIU) only qualify for citizenship. One can buy a limited share or freehold title from real estate developments such as Cabrits resort Kempinski hotel, Tranquility beach (Hilton), Junglebay villas starting from $200,000 and qualify for citizenship in Dominica.

Mr. Balakrishnan adds "It is fairly common that many confuse "Commonwealth of Dominica" with "The Dominican Republic". Infact both are very different countries and Dominican republic does not have any economic citizenship program running with them".

For more information and private consultations, please visit www.best-citizenships.com or call +41 71 577 46 23 ,

About Best Citizenships

Best Citizenships (BC) is a leading citizenship advisory assisting wealthy individuals with global citizenship and residency programs in Europe and Caribbean. The company has assisted elite and famous personalities, large corporations and investment bank clients with immigration, real estate , business through immigrant investor schemes in Europe and Caribbean.