With increasing business reliance on software defined networking, there is a drive to overhaul core IT systems around a cloud solution. But just how you approach the task requires some critical thinking.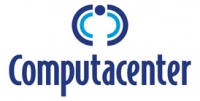 FOR IMMEDIATE RELEASE

Key to understanding the best-practice outcome is the 'reverse engineering' approach, whereby you begin with the consumers or users and their needs, and work backwards from there. In other words, everything is driven by user and their interaction with the system, rather than the IT technologists, when designing cloud storage architecture. A new white paper discussing this, downloadable here, has recently been released by SDN experts Computacenter.

Dean Hogan, Operations Architect at Computacenter, says that the proponents of Open Source have got it right. They recognise a fundamental requirement to understand what the user wants. "It's why Open Source is so successful among DevOps." But what has this got to do with our software defined and hybrid cloud story? Everything, according to Dean. "Delivering cloud as a service is very different to traditional IT service delivery. And it begins with a thorough knowledge of what your consumers – those people using the services – are really looking for."

He continues: "IT has to consider all the points of engagement and view the services needed at each point as a product. While the CIO and IT directors have got to grips with cloud technology itself, this productisation of IT services is something new. Traditional IT has not looked at IT as a set of service products aligned with shared consumer demand. And, like any product being developed, it has to be something that gives value to the consumer."

This means that your upgrade and roll-out of cloud services needs to prioritise your wish list of technologies to support your business logistics. Migration from an existing system to a completely integrated cloud IT setup is best achieved in a phased plan according to Computacenter's Head of Transformation, Nick Henry. While the CTO may be getting ahead of themselves in technology usage, the average user is struggling to keep up and adapt.

Computacenter's customers are tackling the change in two distinct ways," he says. "The first is a greenfield approach. This sees the existing IT operation being left to run as before, while a new cloud-based service IT operation sits alongside it: it's the concept of two-speed, or bi-modal, IT."

There is tradition tendency to keeping moving forward and keep up to date with IT technologies and solutions, but the move to SDN and cloud computing has turned the conventional approach on its head, according to this white paper. Computacenter is finding that its customers are adopting a more patient strategy, moving some systems, while maintaining the status quo on more critical apps that cannot afford any downtime.

For example, financial services is an industry heavily reliant on IT systems, but increasingly tough regulations for security compliance mean that the move to total online delivery needs a prudent approach. In most cases, the compromise results from user access.

Whichever approach your business takes, it will require an informed and carefully analysed approach from expert IT consultants. Computacenter is at the forefront of software defined storage. Contact them for advice for your core IT needs and learn more here.