FlipHTML5 is the free professional magazine maker which gives the ability to create book-like engaging magazines. Everyone can use it to create HTML5 flipbook.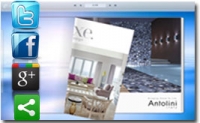 FOR IMMEDIATE RELEASE

FlipHTML5, the free magazine maker designed for self publishers is finally here. The software is developed and distributed by FlipHTML5 Software Co. Ltd, which allows users to create the flipping magazine in an easy method.

FlipHTML5 free magazine maker is significantly useful for self publishers as it allows them to distribute their magazines everywhere in order to reach more people. Once created, the digital magazine can be distributed to multiple channels. It is quite easy to share on social networks, such as Facebook, Twitter and LinkIn. For online promotion, users can also publish the flipping magazine as plug-in, andthen activate it on a blog or website. It is bound to drive traffic to business. Or it is an effective way to distribute to the fixed subscribers.

Jackie Peng, Customer Service of FlipHTML5, explained several aspects about the software in a recent interview. According to Peng, "FlipHTML5 is different from other flipbook maker. Its HTML5 flipbook supports reading on mobile devices such as iPhone, iPad, and Android smoothly and clearly. Due to the HTML5 technology, the digital magazine can engage more target readers at anywhere."

There are all sorts of stunning themes and templates that are ready to beautify HTML5 Flipbook. Along with completely customizable buttons, users can design the HTML5 flipbook to be as vivid as possible with their own fashion concepts. It is possible to add videos, slideshow, flash and more to create the interactive experience. Peng added, "To be precise, FlipHTML5 is an outstanding choice for crafting gorgeous HTML5 Flip Books and reading them in a smooth and comfortable manner."

In words, FlipHTML5 is the best choice for everyone to create and design the beautiful magazines. All the HTML5 flipbooks are able to reach at anywhere and anytime. Now, it is free to download.