A new social network for sports professionals that is on a mission to change the way sports people connect.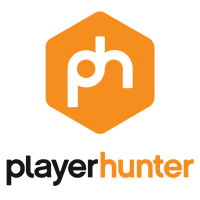 FOR IMMEDIATE RELEASE

Playerhunter is a new and unique social network that helps sports players connect with club officials, including scouts, agents, and coaches. This platform was founded as a plan to make the sporting world and its future a lot better, and considering the fact that it's free to use, anyone can become a member of this unique platform.

Let's take a look at how scoring a new contract goes in today's football. Having contacted a club via e-mail or by phone, scouts travel thousands of kilometers representing some popular club just to watch a player who's already spent countless hours trying to make a YouTube showcase video (one example here), but for who? Agents and coaches, on the other hand, still rely on their strong connections and previous engagements, putting zero effort into reviewing a player via any social network. Don't worry, they're not scared of the Internet.

Time is a valuable resource, and since there are thousands of Asian and African kids who wish to become superstars and prove to the world that their name has meaning, this habit needs to change. What Playerhunter provides is a unique and transparent way of showcasing each player and his abilities in an equal fashion to every single coach, agent, and scout. There's nothing like having everything about a player in one place, and having that information accessible with a click of a mouse makes it much easier for everyone.

That is why each registered player has his own personal Profile Page with a CV section, which allows him to upload multimedia content in order to promote himself and his skills, while clubs and brands also have a dedicated spot for sharing images and videos and updating every follower with the latest news.

Playerhunter is also a place for agents, scouts, and coaches, whose profiles have almost the same capabilities, with the addition of "hunting" players, which represents a way of interacting with them and showing interest.

Dedicated Android and iOS apps are out, and although they're both in the early phase, they tend to make communicating and interacting with others a lot easier, and they've been doing a great job so far!

Download links:
Android: goo.gl/ikjPl8
iOS: goo.gl/9iqMOv

If you're someone who's looking for a better club and a chance to make some progress the easy way, or if you're an agent who's on the lookout for the most talented sports players out there, sign up for FREE at Playerhunter.com!