The Canadian Government has changed some key elements of their Express Entry program, the changes are highlighted in this article.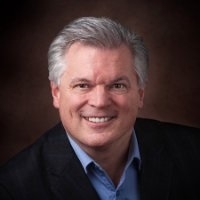 FOR IMMEDIATE RELEASE

November 27, 2016

Following recent changes to the Express Entry Program, the government has learned from the system itself and are in the throw of significant changes once again.

It used to be that applicants who were lucky enough to get a positive LMIA for their position would get a huge number of points (600) for this positive LMIA. This ensured them an invitation to apply. However, about 15 or 16% of those invited to apply were in the food services industry (such as cooks). The new system will grant them only 50 points going forward for a positive LMIA. This will change the distribution of those invited to apply in the future as many cooks will not have enough point to qualify for an invitation to apply with only 50 points added to their overall score.
We have learned from a Newsletter that Lawyer Cohen publishes, that about 25% of all candidates in the Express Entry pool received an invitation to apply in 2016. Also, the government intends on inviting more candidates in 2017 than they did in 2016.

Qualifying job offers

A qualifying job offer used to be supported by a LMIA exclusively. Starting November 19, this is not the case.
Those in NOC position 00 (basically senior roles like General Manager), in turn will be awarded 200 points for a positive LMIA.
Individuals in other NOC positions will still require a LMIA and will be given an additional 50 points towards their EE score.

Non-LMIA job offers – NAFTA and Intra-Company transferees
It used to be that companies under NAFTA needed to do a LMIA in order to be able to offer their employee a permanent, Canadian based job. Now, some non-LMIA-based job offers are now also being awarded points for the first time. These include workers in Canada on a NAFTA work permit or as an Intra-Company transferee. In these non-LMIA cases, the worker must have been working in Canada for at least one year and the job offer must be made by the same employer named on the work permit.

Furthermore, the job offer duration requirement has also changed from 'indeterminate' to at least one year in duration.

The government is trying to place greater emphasis on human capital and skills and experience. That is why they changed the positive LMIA points the way they did as explained above. As a result of these changes, we can expect less invitation to apply to positions such as cooks. The focus will be on higher-skilled jobs.

Provincial Nominee Programs
It should be noted that when an individual receives a Provincial nomination, they will continue to receive the 600 points to be added to their total score, therefore, basically guaranteeing an invitation to apply for permanent residency.

Note: candidates must be eligible for one of the three federal economic immigration programs (FSW, FST, CEC) in order to enter the pool.

The government plans to welcome around 51,000 new immigrants through the PNPs next year, a seven percent increase on the target for 2016. With Express Entry PNP categories opening and changing over time, it is arguably more important than ever before for candidates to stay up to date on these immigration programs.

In Alberta, we had an allotment of 5,500 PNP nominations for 2016. Based on this 7% increase, we can expect the 2017 target be close to 6,000.
EE total points may increase in the short term

As a result of the changes noted above, there will be more invitation to apply for those holding an employer-specific work permit such as NAFTA cases.

Therefore, it is entirely possible that the next few draws may be at a higher total point value. Remember that the latest draw was at 470 points. It is expected that this increase will be temporary only and that the total score to come back down relatively quickly.

Improvement for the point system for students and graduates

The point system was not recognizing Canadian education sufficiently, therefore a change in that has occurred and now international students and graduates in Canada will be recognized more fairly. The government wants to increase how many of these individuals remain in Canada and obtain permanent residency status. This change is also a good message for those who intend to study internationally to select a Canadian institution. Now the point system awards additional points as follows:

• 15 points, to candidates who have an eligible credential from a one-year or two-year post-secondary program;
• 30 points, to candidates who have an eligible credential from:
• a post-secondary program of three years or more;
• a university-level program at the master's level or at the level of an entry-to-practice professional degree for an occupation listed in the National Occupational Classification matrix at Skill Level A for which licensing by a provincial regulatory body is required; or
• a university-level program at the doctoral level.
As a result of the changes, IRCC expects that former international students will make up closer to 40 percent of all invited candidates in future draws from the pool.

Looking into 2017
There may be further fine-tuning of the system in 2017 for those with siblings in Canada and for those French speaking candidates. The government has not announced to what extent these changes will impact the point system and if and when this may be implemented.
Do not post HTML code here..