2016 Book Finalist- Make It A Hit Movie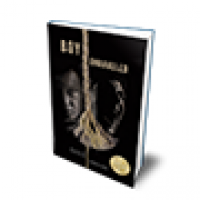 FOR IMMEDIATE RELEASE

Hartford, CT: Award-winning author Chris Bouchard (cbouchard.com) is proud to announce that a crowd funding campaign is now underway to produce a screenplay based on his powerful psychological thriller, Boy Unraveled. Bouchard was recognized for his work by the Independent Authors Network in 2016 as a finalist in the organization's Book of the Year Awards.

Bouchard's campaign seeks $4500 for the production of the Boy Unraveled screenplay. Released only five short months ago, the transition to the silver screen would be a major milestone for the story inspired by the author's late father.

Those wishing to contribute to the project can find the link here.

Bouchard has also pledged 50% of excess funds raised to the Lupus Foundation of America, Inc.

About Chris Bouchard: Chris Bouchard is just a regular guy from a small town. He appreciates art in all of its forms, draws his inspiration from classic literature and contemporary satire, and writes stories that explore the inner workings of the human mind. Before writing his first fiction novel, Boy Unraveled, he worked as a freelance writer and spent years working in the behavioral health field. Chris lives in New England with his wife and children where they enjoy the simplicity of country living.