How to Protect Personal Data, and Why We Need Data Protection Laws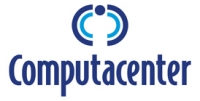 FOR IMMEDIATE RELEASE

The European General Data Protection Regulation, or GDPR, is a new law that will be introduced in May 2018, which addresses online privacy and security for individuals and organisations. Why is data protection important? Why do we need data protection laws? Because our data is our identity. In today's digital world, data defines us as individuals and as citizens and it is up to the organisations that hold our personal information to shield it from misuse by hackers, criminals, or simple accidents. While some businesses may fear stricter regulation, data protection doesn't have to be a burden. In fact, as Computacenter and IBM see it, this legislation could be a golden opportunity for companies to heighten security, enhance organisation, improve efficiency, and drive value.

Greg Campbell, IBM's Governance, Regulatory and Legal Consultant, explains that data protection is all about knowing your data, and imposing better methodologies for organising it can only be a good thing. He states, "Putting those [methodologies] in place has the potential to improve the efficiency of your organisation, enabling you to deploy processes and technology that can help to make you more productive. You will have taken important steps towards knowing your organisation's data better, and with proper implementation, it will be more agile." Bill McGloin, Computacenter's Chief Technologist, seconds this point of view, arguing that through the process of organising data, companies will improve their entire operational competency. He says, "Exploiting your data intelligently will drive revenues. Managing your data efficiently will cut costs. Ensuring your platform is fit-for-purpose and can cope with all your existing data, and the constant addition of new data, will make you more efficient."

Though 2018 may seem far away, now is the time to start planning for the coming changes in data protection legislation. It takes forethought to be ready, to know what will count as GDPR compliance, and to develop the proper methods to protect personal data, as well as big data. While it may be challenging, there are many benefits of the GDPR. Understanding how to protect personal information will be a determining factor in which businesses stand out as being trustworthy and up-to-standard in a competitive marketplace. Computacenter's Chief Technologist Colin Williams states that "over the next few years, a company's attitude to data could trump price or quality as a reason for why we buy products or services from them." So better security means better value. Ultimately, by implementing the appropriate measures to protect data, companies will improve their overall effectiveness, making them more attractive to employees and customers

Learn more!