Ultimate website platform where e-commerce adventure engagement connects mobile technology entertainment for curating content about top kids lifestyle trends.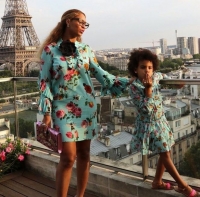 FOR IMMEDIATE RELEASE

Want to know which Gucci Mini Josephine looks to wear before Beyoncé and Blue Ivy post on Instagram? CharmPosh.com is the go-to authority kids lifestyle trends website platform, curating shopping entertainment best. From keeping parents in the constant know about kids clothes to saving 40-60% when booking hotels for ultimate family vacation experiences directly on the website platform.


Families are obsessed with gaining easy access to newest must haves. Curated content on tips for how-to host a kids birthday party like LeBron James, are also trending stories that can be found on the site. Even spotlight features on hot celebrity parenting play dates to Color Me Mine, where celebs like Kim Kardashian West, David Beckham, Halle Berry and Hilary Duff also frequent.


Parents learn so many chic lifestyle things to do with kids...Recently, the website platform partnered with Foodstirs to support a transformation movement for Clean Baking Revolution. Curating content to teach kids to bake using only organic, all natural, and GMO-free ingredients.


This is where CharmPosh.com makes the e-commerce adventure engaging and mixes mobile entertainment by curating content for shopping centered around kids lifestyle trends. Even launching a specialty curation of "cool mom finds" for superior best things to buy.


Through sponsored content collaborations and partnerships, the platform site is in position to monetize shopping behavior. With a full on database of over 200,000 affluent kids lifestyle consumers. Having a strong sustainable presence, the site was launched in June of 2008 and is now nine years old. Where the popular unaffiliated separate site EasyCounter.com tracks CharmPosh.com at 20.7K daily page views at the time of this release.


While CharmPosh's trendy kids lifestyle website also works in partnership with Amazon, they have created their own powerful niche similar to the industry e-commerce giant...operating from inside their own website platform by creating a shopping entertainment experience for kids lifestyle trends. Where the site is more focused on building their digital website platform audience.


Advertisers may partner with CharmPosh for as little as $2,250 to $2,750 monthly flat rates. To keep the website platform curated content fresh, they only opt to work with a limited amount of the best kids lifestyle companies.


Stay informed by immediately visiting the site and signing up for their Don't Miss Out email list.


Hurry over to CharmPosh.com right now.