U.S. smart meter penetration hit 47% in 2016 according to data from the U.S. EIA form 861 analyzed by Zpryme.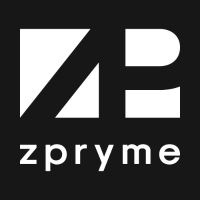 FOR IMMEDIATE RELEASE

Austin, TX -- Zpryme recently analyzed U.S. EIA Form 861 data on advanced meters to assess the overall penetration of smart meters in the U.S. At the end of 2016, the U.S. had 70.8 (47% penetration) million smart meters installed. This is a net increase of 7 million over 2015. The top 5 utilities by total smart meters installed are: PG&E (5.20M), Southern California Edison (5.02M), FPL (4.94M), Oncor (3.42M), and ComEd (3.04M).

"The U.S. has made impressive progress over the past 10 years when it comes to installing not just smart meters, but in developing a more advanced and resilient electric grid," said Jason Rodriguez, CEO and Co-Founder at Zpryme. "We hope to see major investments in the near-term in consumer engagement and education that help consumers take full advantage of the smart grid infrastructure put in place over the past 10 years."

Highlights from 2016 EIA 861 Data

-As of 2016, 70.8 million smart meters have been installed in the U.S.

-In 2016, the top 15 utilities ranked by the most smart meters accounted for 55% of all U.S. smart meters.

-Top 15 U.S. Utilities Ranked by Total Smart Meters, 2016 (in millions)
Pacific Gas & Electric 5.20
Southern California Edison 5.07
Florida Power & Light 4.94
Oncor 3.42
ComEd 3.04
Georgia Power 2.43
CenterPoint Energy 2.39
DTE Electric Company 2.35
PECO Energy 1.65
Alabama Power 1.44
PPL Electric Utilities 1.43
San Diego Gas & Electric 1.42
Consumers Energy 1.35
Baltimore Gas & Electric 1.24
Arizona Public Service 1.19

-Only 11% of smart meters installations had a home area network (HAN) in 2016 while 60% of them had digital display access.

-Only 8.6% of the U.S. Smart Grid Investment Grant funds were directed towards customer systems.

About Zpryme

Austin-based Zpryme is a research, media, and events agency with a focus on energy. Based on the creative direction of our associates we produce influential research, Energy Thought Summit (ETS) events, and premium branding experiences that challenge the status quo. Combined, ETS and Zpryme represent digital and physical platforms that share stories of real people and ideas influencing the grand energy transition.