First National Realty Partners announces acquisition of 276,000 square foot necessity based retail center in Pittsburgh.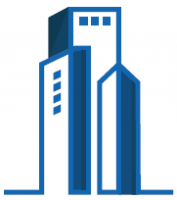 FOR IMMEDIATE RELEASE / PRURGENT


Aberdeen, NJ -- First National Realty Partners, LLC. (FNRP), a vertically integrated, privately held Delaware-based real estate investment company and family of real estate funds, today announced the acquisition of the Penn Hills Shopping Center, a 276,000 square foot neighborhood retail center, for a purchase price of $18 million, approximately one-fourth of replacement cost. The asset is currently 93% occupied.

The thriving neighborhood retail center located at 230 Rodi Road in Penn Hills, Pennsylvania, a suburb of Pittsburgh, was well maintained and managed by the previous owner for over 40 years. FNRP plans to install hands-on management and leasing efforts and institute a significant capital improvement program.

The property serves the Penn Hills and greater Pittsburgh area market and is strategically positioned as the only destination, service based retailer in the local submarket. Current tenants include some of the most successful national and local businesses in the area. Tenants in the center include Big Lots, ALDI, the United States Postal Service, Dollar Tree, and many more.

Anthony Grosso, Co-Founder and Managing Principal of FNRP said, "We are excited about the Penn Hills Shopping Center acquisition. It is a great piece of real estate filled with necessity based retailers that serve the local community. We will be able to add significant value to the center through our proprietary hands on management process, but more than anything we got an incredible price for this asset."

"We love the tenant mix and location of the Penn Hills Shopping Center. We are confident we will be able to serve the Penn Hills community for a very long time with this new acquisition,"said Chris Palermo, Co-Founder and Managing Principal.

ABOUT FIRST NATIONAL REALTY PARTNERS

First National Realty Partners LLC, and its family of Real Estate Funds and affiliated entities is a vertically integrated, value oriented real estate investment company based in Delaware.

The firm is equipped to operate in all facets of the real estate acquisition process as investor, developer and asset manager of commercial investment properties.

The Managers of each of the FNRP's Funds focus on finding opportunities for institutional investors to participate in.