Palm Beach, FL. – Oct. 31st, 2017. The 2017 Smart Water Summit (SWS), in cooperation with Zpryme announces BoardMaps as the "Vendor To Watch Award" at SWS17 held October 29-31, 2017 at PGA National Resort & Spa.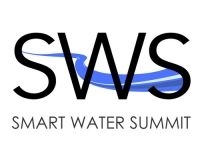 FOR IMMEDIATE RELEASE / PRURGENT

The 2017 Smart Water Summit had forty-two participating Smart Water Technology Vendors competing in three award categories (BEST SMART WATER SOLUTION, SMART WATER VENDOR TO WATCH & BEST OVERALL BOARDROOM PRESENTATION). Awards are voted on by the 100+ Utility Executives in attendance representing Water Utilities from across North America.

BoardMaps received the 2017 SWS Vendor To Watch award. "BoardMaps is an established company that is used by hundreds of boards, committees and executives with more than 4,000 users holding more than 20,000 meetings worldwide. BoardMaps helps companies to achieve their goals by developing a strategy, approving projects and resolving matters by conducting focused meetings, adopting resolutions and controlling and monitoring the implementation of these action items." The top three Partners nominated for being the best up-and-coming Vendor to Watch, with the most innovative Smart Water Summit solution were BoardMaps, SEDC and Landis+Gyr.

The Summits consist of three annual Utility Business Development Summits: Municipal Smart Grid Summit (MSGS) for Public Power Utilities, Smart Water Summit (SWS) for Water Utilities and Rural Smart Grid Summit (RSGS) for Electric Cooperative Utilities. In 2018, Agora Summits will be producing the Smart Utility Summit (SUS) for Electric Public Power Utilities, Cooperative Utilities and Investor Owned Utilities, the Smart Water Summit (SWS) for Water Utilities and the Smart Building Summit (SBS) for Smart Building professionals. As exclusive and invitation only Summits, the Summits produce a private Boardroom format that offers participating Technology Vendors access to the Executive leadership of North America's Electric Public Power, Rural Electric Cooperative, Investor Owned Electric Utilities and Water Utilities.

Companies interested in participating in the 2018 Summits should contact David Valle at dvalle
smartgridsummits.com or by phone at (470)294-2595.