PureVPN recognizes the immense value Google has added to the smartphone ecosystem with its Android OS and the Google Play Store. As one of the first VPNs to list its app on the Play Store, PureVPN congratulates the disruptor on the 10th birthday of its App Store, which helped in creating a billion-dollar industry, and setting new benchmarks for success.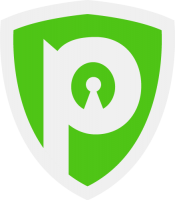 FOR IMMEDIATE RELEASE / PRURGENT


Istanbul, Turkey – October 23, 2018: Americans on overage have 102 apps installed on their Android devices. Tinder makes more money than Netflix on the Play Store. Android games make up about 41% of total downloads but account for 88% of consumer spending. All these and other similar facts point towards a huge success story – Google's Android OS and its app store called the Google Play Store.

While writing this success story, Google also laid the foundation of a global, billion-dollar app development industry, which, as of now, employs hundreds of thousands of Android app developers across the world.

A Forward-Thinking Approach
The creation of the Android OS was the result of the forward-thinking approach of Google. Similarly, being an innovator in the online security industry, PureVPN realized from the get-go that smartphones are the next big thing in tech. PureVPN started to develop its dedicated Android VPN app almost immediately after Google announced the launch of its Android OS.

Since the Android OS was in its infancy, getting hold of people with expertise on the OS must have been an uphill task – to say the least. The VPN provider, however, muscled on, determined to provide a more flexible VPN experience to its users, where they can have the surety of data safety on their Android mobile devices as well.

Keeping users as its top priority, PureVPN launched the first version of its Android VPN app. As expertise started to become more available, PureVPN kept on introducing new features in its Android app with every new update and kept making the user experience better.

Fast Forward to Today
As of today, PureVPN's Android app is one of the highest rated VPN apps on the Play Store with a rating of 4.1, millions of downloads, and more than 21,000 reviews. The PureVPN provider also has a stellar 9.5 rating on Trustpilot, which is a neutral platform hosting reviews of products and services. The reviews and ratings are provided by actual users, based on their experience with a particular product or service.

Right from Android 1.1 or Petit Four, as it was called, to Android 9 or Pie, the Android OS has grown exponentially to such as extent that it even took the crown away from Apple's App Store. Google's Play Store has more than double the downloads of the Apple App Store.

From 2 servers in 1 country, PureVPN today boasts a global network of 2,000+ servers in 180+ locations across the world. The VPN provider has many firsts to its name, including the introduction of innovative features, such as Internet Kill Switch and Split Tunneling, which are available in its Android app.