Since 2007 Transportation Directors have been haunted by DPF's clogging and forcing work stoppage. CobraClean is a biodegradable Non-Toxic, Non-Acidic cleaner that melts carbon deposits.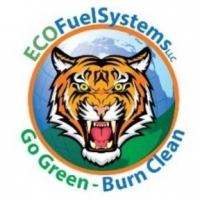 FOR IMMEDIATE RELEASE / PRURGENT


Now you can clean a DPF for 75% less without damaging it. Trucking, Transit, Fire and School Districts use this simple easy to use low cost solution to clean and keep their DPF's lasting longer.

Older vehicles and vehicles that do a lot of stop and go driving suffer the most. Ambulances-EMS, Coach Buses, School Buses, Sanitation and delivery trucks require the most maintenance. All diesel motors since 2007 go into Forced REGEN Cycles to help keep filters clean, every forced REGEN Cycle can burn/waste 8-10 gallons of fuel.

For years the primary way to clean a Diesel Particulate Filter has been to have it cleaned in a Kiln/Oven at 1,800 degrees. The cost ranges from $350 to over $500 per filter. There are problems cleaning a DPF with heat. After a few cleanings the filter may need to be replaced due to the ceramic filter cracking. The cost to replace a DPF Filter is $2,500+.

The ECO Fuel System company is proud to help reduce REGEN cycles +/-70% and clean carbon without damage. Cobra Clean is an alternative and a proven solution that melts Carbon and the Soot in DPF Filters. The cleaning process is easy, remove the filter and submerged it in CobraClean for 24 hours. Remove it, rinse it, dry it, reinstall it, and you're back on the road.

Using a Biodegradable solution will NOT damage a DPF filter. To date filters have been cleaned eight times or more and still come clean, without damage. The cost to clean a DPF is +/-$85.00. In addition, it can clean EGR Valves, Coolers and oxidation from paint.

Go online CobraCleanUSA and see the latest videos. Anyone interested in information go online, call or email. GO GREEN – Burn Clean!