With more than 20 years of combined experience, our rap group decided to branch off and go independent. That's how Branch Off Records was born. Here's more information about Branch Off Records—where we came from and where we're going.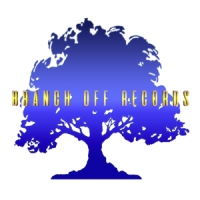 FOR IMMEDIATE RELEASE / PRURGENT


It all began in a small North Carolina neighborhood named Cedar Grove in the early '90s with an underground rap group called Shade Tree Militia. Making their mark up and down the East Coast with Dyverse Records, this group was on their way to the top when real life got in the way. To continue their mission in music, the group combined with some of their younger family members and formed Branch Off Records. They stormed the underground music scene in the late '90s and the early years, going into 2000. Through the newly-formed record label, they created a buzz for themselves by making mixtapes and selling CDs out of the trunk of their cars.

North Carolina's Independent Label "Branch Off" Records Moves Differently.
Instead of sticking to the same songs played on every radio station, change up your music with the original sounds from the independent record label, Branch Off Records. The inspiration for this label comes from a rap group, the Shade Tree Militia, and a few of their younger family members. They were on their way to the top, but real life forced them to change things up. Now, back and better than ever, our growing family has decided to work together as a record label and artists supporting each other so we can all reach a larger audience.

We have full-length albums and single tracks available, as well as merchandise like t-shirts and hoodies in our online store. You can also hear our unique sound on Apple iTunes, Spotify, and Google Play, as well as on all streaming platforms.
As well as create and record music, our group loves to perform our work. To have us serve as live entertainment at your event, just email us to make arrangements.


Partnerships
We're currently working with:
PI Records
MTC Empire
Bently Records
Skylyfe Entertainment
Head Sprung Entertainment
Rotten Apple Entertainment

Connect with Us on Social Media
https://twitter.com/branchoffrecs
https://www.instagram.com/branchoffrecords/
https://www.facebook.com/branchoffrecordsllc/


Article Cited:
https://hype.news/embedded/newsroom/32c34c6a-4701-4396-979c-569a321ec5bd/story/863b9e8b-b1ff-4f1f-9847-4480e07885ee


Vertex Viral handles digital media marketing as well as consultation. Vertex Viral strives to bring you the latest news from the Biggest industry artists as well as the hottest independent up and comers.