Dyl, known for 2015 Platinum single "Jordan Belfort", is back with another new music video which comes in anticipation of his debut album "Crypto Rich". The Philadelphia rapper recently announced his return to music.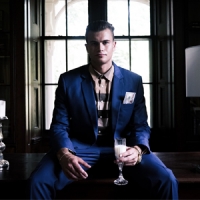 The Philadelphia rapper recently announced his return to music by releasing a video for rising hit "Hey Whatsup Hello" which was followed by a surprise! We did not expect a new video from Dyl before "Crypto Rich" - (the debut album which fans have been anticipating since it was first announced it in 2019.)

His surprise video release of "50 Racks" shocked us as well as fans! "50 Racks", was released in 2016 which was his last release before taking time off from music to focus on cryptocurrency and Bitcoin trading.


Here's what Dyl had to say about this video:
"When I made the song 50 Racks, it was when I first began to realize I needed more money to take my music career to the next level. 50 Racks racks is about needing to get a bag and invest in myself. It is really the song that came before I got into cryptocurrency so naturally, it lead to my album, "Crypto Rich"

Dyl's new video boasts some sharp visual FX, as well as a lavish mansion setting and blue suit, fitting for the "Wolf of Wall Street" rapper. Dyl's album "Crypto Rich" is slated to drop August 16. Dyl has a growing fanbase, in part thanks to the upcoming Rapchat app - where he is the top followed rapper with 250,000 followers.

Follow Dyl on social media

famous_dyl
Stream "50 Racks" on https://itslit.org

Source Cited:
http://vertexviral.com/news/
Article Cited:
https://hype.news/embedded/newsroom/32c34c6a-4701-4396-979c-569a321ec5bd/story/9cb8d9ec-8a13-4073-85e8-c72003a93d9f


Vertex Viral handles digital media marketing as well as consultation. Vertex Viral strives to bring you the latest news from the Biggest industry artists as well as the hottest independent up and comers.