With major car shows across the country wiped out until at least 2021, Topmarq offers an online solution for event organizers and car enthusiasts alike.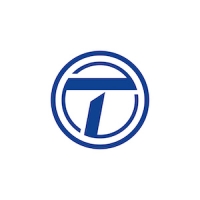 FOR IMMEDIATE RELEASE / PRURGENT

Houston, TX - Topmarq Inc. today announced its inaugural virtual car show. The show begins on July 24, is free to the public, and will consist of four classes of classic vehicles (pre-1974). The classes include Ford Mustangs, Chevrolet Corvettes, European Classics, and an additional class for the classic with the most interesting backstory. The event is hosted on the website here - https://www.topmarq.com/events/d/classic-car-show-virtual-premier-2.

The advantage of a Topmarq virtual show is that it's open to owners and visitors across the globe, and eschews the traditional official judging system. Instead, visitors are encouraged to explore the vehicles and vote for their favorites. The classic car show will span three weeks from July 24 to August 14, and both voting and entries will be open throughout. Entries are encouraged to get in early though to ensure enough time to get votes. Best in Class for each class and one random voter win token prizes.

What's unique about Topmarq is that this event is just the beginning for the car community. "After talking with show organizers, it became very clear that even though many wanted to host their own online events, not everyone had the ability to build out a virtual platform," said Topmarq Founder, Quinn Osha. "We saw a way to provide that opportunity to all types of events, big and small."

Rather than let their communities linger and fade until large gatherings are allowed, event leaders can now use the Topmarq platform to host events and keep their membership of car lovers entertained. Events will each have their own 'showroom', which can include as many classes as needed. Organizers can also set their rules and detail any potential prizes.

Covid has shut down nearly all car events and people are itching for a way to stay involved. "It's tough right now for most enthusiasts to enjoy their cars so we are incredibly excited to be hosting our first virtual event," said Osha. "I can't wait to see all the great classics people have to show off."

About Topmarq

https://www.Topmarq.com is a software platform designed for car enthusiasts and provides virtual and in-person plus car events. While virtual is the new normal for now, ultimately we hope all will return to normal so that our focus can return to enhancing car events (https://www.topmarq.com/events/) and shows through technology (what we call in-person plus).