Online Reputation Management Services From ORM Expert Have Helped Brands Bring Back A Rock Solid Online Reputation, Or Even Create One. It Is Something That Needs To Be Tended To On A Regular Basis, And No One In The Business Does This Better Than ORM Expert.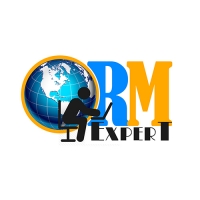 FOR IMMEDIATE RELEASE / PRURGENT

The world is not the same place as it was in 2019. If Online Reputation Management was ever a necessity, it would be right now. Situations couldn't be more drastic and different, all thanks to the Covid-19 pandemic going on. But as the earth keeps rotating and seasons keep changing, businesses need to keep running too. The techniques to increase returns from a business cannot be the same as they used to be. Marketing and sales need to be approached differently too since right now, the general population is more on their screens than on the streets. The first step towards achieving this is for companies to have a strong online presence. False reviews, competitors, and needlessly negative social media posts can harm the existing online reputation a business is trying to build.

Perks Of Having A Strong Online Presence

Traditional forms of marketing such as billboards, flyers, and print ads are practically futile at this point. These traditional forms cannot be relied upon if a company's online reputation takes a hit. Now, it's all about digital marketing and more important than ever before to be earnest about managing a satisfactory online reputation.

The current generation counts on online reviews of a business to decide whether they want to invest their time, energy, or money with the said business or not. Even an individual review that is not very flattering can directly affect the sales and this is a very scary concept. People tend to think that Search Engine Optimization or SEO can be enough of a solution for this. Now, SEO can certainly make a company more visible on the search engine pages, but it cannot do much about how this image is being portrayed. That is where Online Reputation Management comes in.

How Can A Company Achieve The Desired Online Presence?

Companies that provide Online Reputation Management Services such as ORM Expert, design strategies that can influence the online perception of an individual or a business. They have the power to create a certain public persona of a business. That persona which is created and then managed can have the power to alter the said business's sales, be it products or service business, for good. These companies also understand how search engines' algorithm works. They use that knowledge to their advantage and make sure that the business they are trying to manage the reputation of, comes up first when a potential customer is searching for the product or service that business delivers. Then, the next aim is to make sure all the links that appear on the first search engine page of that business, are in their control.

What Makes Managing Online Reputation Different In 2020?

In the pre-pandemic era, businesses had both online and offline reputations to manage. This was certainly harder, but at the same time, it made having a good overall image much easier. All the eggs weren't in the same basket so even if one of these avenues weren't in a business's control, they could always rely on other avenues to get their reputations back up. As per the current situation, it's obvious that now this cannot be the case. Therefore, reputation management in the online world has become quite essential for a business to grow consistently.