Senior Partner in tutoring company chosen as Finalist in Cambridgeshire community award.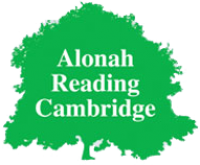 OR IMMEDIATE RELEASE / PRURGENT

Robyn Dalby-Stockwell MBE

Robyn Dalby-Stockwell is a teacher, writer and reading consultant. Born in Australia, educated in New Zealand and now living in the UK she has over sixty years experience of teaching reading across the age spectrum, from three year olds to adults, using Synthetic Phonics. In 2010 Robyn founded Alonah Reading Cambridge, to bring her skills to a wider audience and also provide a free reading course for those who could not afford her books or one-to-one tuition.

Robyn has taught in both State and Public schools and also taught English as a foreign language to Spanish and Italian teenagers. Today she tutors English and English literature students from early readers up to A level. No student is turned away. During the Covid 19 pandemic Robyn has continued teaching daily by Skype. As well as continuing to teach her local students she is also teaching others in Australia. These lessons are free as she considers it her service to help the community. This will continue until face-to-face tutoring is again possible.

Robyn says:
'I am delighted to have been chosen as one of three Finalists in the Cambridgeshire Ely Hero Awards for Best Teacher. If successful I will dedicate my award to all the many children who have worked so hard with me over the years. When asked why, having reached the age of eighty four, I do not retire. I say that as long as I am able I will always be there to help needy children on their path to success.'

In 2016 Robyn was awarded an MBE in the Queen's Birthday honours for her work with dyslexic and needy children.