Entrepreneurs, Ben Hochheiser and Zach Kayal, speak on starting their marketing agency "Blade Marketing LLC"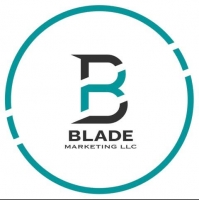 FOR IMMEDIATE RELEASE / PRURGENT

Ben Hochheiser and Zach Kayal launched the Blade Marketing empire in September of 2019. With little knowledge at the time, they have grown to serve clients in over 20 states across the nation.

"I never planned on starting this," said Ben Hochheiser when asked how it all began. With no background in the digital marketing industry and very little sales experience, Hochheiser knew this journey was going to be tough. Zach had graduated from Hofstra University with a degree in communications and social media marketing, so he certainly had some valuable knowledge to bring to the team.

The start of Blade Marketing was slow and grueling...sleepless nights followed by rejection after rejection. But the two entrepreneurs were relentless. They didn't let anyone or anything get in the way of their success. In fact, after a few months of very little cash flow, they managed to make a near $10,000 investment that would connect them with their current Chief Marketing Officer, Nathan Garrett.

The Blade Marketing trio soon grew to provide digital marketing services such as Facebook, LinkedIn ads, Website Development, and much more, to clients in various industries.

The Blade Marketing team specializes in lead generation for agency owners, medical professionals, real estate professionals, home services, and much more!