The Walk In Robe App has now launched, and their clothes rental platform is changing the way women dress for events.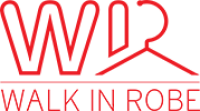 FOR IMMEDIATE RELEASE / PRURGENT

Walk In Robe App, the leading fashion rental and selling platform for women of all shapes and sizes has announced the launch of its new app for iOS and Android mobile devices. The launch of this rental and selling platform will revolutionise the way women dress for all types of functions and events.
With listings available via its fashion marketplace, Walk In Robe App allows users to rent and sell clothing and accessories via the app. As the world moves towards greater user of peer-to-peer technology, Walk In Robe App is primed to become the largest player in the clothing rental and buying business. This online outfit app provides an affordable way to access fashion, helping consumers around the globe who use the platform to save more money than ever before, all whilst potentially making money themselves.

"The future of shopping for that next outfit has seriously changed," said Yane Kostadinovski, founder of Walk In Robe App. "No monthly subscriptions, no mailing back or waiting for it to arrive, no app fees, no fee to list an item. You can even start your own shop with what you have in your wardrobe at home."

The Walk In Robe App connects renters to lenders and buyers to sellers, making it easy for fashion lovers to find styles that suit their needs. This ultimately allows the whole browsing, buying and delivering process to take place digitally. Walk In Robe App is empowering women to take control of the way they consume fashion, helping them to reduce their spending and while contributing to environmental sustainability.

Innovative features in Walk In Robe App include:

Real time messaging. Users need to message each other to organise pickups and deliveries, and to resolve disputes between themselves. Messaging is only available between users after an item rental has been confirmed. It will then be available until the item has been returned to the owner.
Climate change calculator. As part of being conscious about the environment, Walk In Robe App has a carbon, waste and water offset reduction that the renting of items generates. Every time an item is rented, the calculator shows the carbon offset reduction.

Follow and favourite users and items. Just like people know their favourite designers and stores, Walk In Robe App allows users to add others and items to their 'favourites' list. This enables them to continually borrow from their favourite users and follow them for new items and availabilities. They can also share their favourited items and users with their friends.

Grace period for quality assurance. After an item has been exchanged, there is a 2-hour grace period to ensure the item matches its description and it fits. If, within this grace period, it is established that the item doesn't fit or doesn't match the description then the item must be returned to the owner before the two hour timer expires and the charge will not be taken from the users card.
Receive store credit. Rather than users being paid direct to their bank account for their rented or sold items, users can receive store credit instead. This can be used to make payments throughout the Walk In Robe App.

This best-in-class outfit rental and selling platform serves as the driving force for Walk In Robe App's focus – transforming how people consume fashion. Walk In Robe App is sure to change the face of the fashion industry for the better. Walk In Robe App is set to become the leader in fashion rental and selling.
To learn more, please visit https://walkinrobeapp.com/

About Walk In Robe App
Walk In Robe App is a rent and sell fashion marketplace. Sustainable fashion while making money and creating a new style.

It is changing the way people consume fashion. It's a complete peer-to-peer service that connects renters to lenders and buyers to sellers both within Australia and soon around the globe. Follow your favourite users, share listings with friends, upcycle and recycle fashion, save up store credits, secure payments and guarantee items. Walk In Robe App is available on both iOS and Android, or visit www.walkinrobeapp.com/.