Built by Tempshield, Mainers gloves and mitts deliver incredible quality and performance.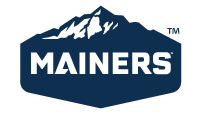 FOR IMMEDIATE RELEASE / PRURGENT

TRENTON, ME (11/15/2020) – Tempshield® Cryo-Protection, the leader in certified products for the safe handling of cryogenic materials, is proud to announce that the Kickstarter campaign for its new Mainers™ outdoor brand exceeded its fundraising goal within four hours of launch on Thursday, Nov. 5, 2020.

The campaign, which runs through November 30, offers the chance to own the very first pairs of Mainers gloves and mitts. Currently, the campaign is on track to quintuple its goal by the end of the campaign.

The Mainers brand leverages 40 years of experience and know-how creating commercial-grade cryogenic protection trusted by the U.S. Armed Forces, NASA, NATO, and the CDC. This wealth of knowledge is then reimagined to offer the same level of performance to consumers who spend extended amounts of time in extremely cold outdoor conditions.

The brand's lead products – the Mainers glove and mitt - are no-compromise, 100% U.S.-made products constructed with more than 99% U.S.-sourced materials. Completely sewn by hand, Mainers are designed to exceed competitor offerings in not only warmth and waterproofness, but also features, dexterity, and durability.

"As outdoor enthusiasts ourselves, we believed strongly that people would welcome an extreme winter glove or mitt that raises the bar in every conceivable way," said Jim Woldenberg, CEO of Tempshield Cryo-Protection. "The immediate success of our Kickstarter campaign helps confirm our instincts."

Woldenberg added that the true test will come when Mainers' first backers get to try their gloves and mitts in December.

"The Kickstarter campaign is merely the next step in the two-year process of bringing this amazing product to life," he said. "What we're truly excited for is the day our initial backers actually get their hands on a pair of gloves or mitts. Once they have the opportunity to truly experience the fit, feel, and attention to detail you can only get in a handcrafted product, we think Mainers will be all they'll ever want to wear."

• To learn more about Mainers, visit mymainers.com.
• To learn more about the Mainers Kickstarter campaign, visit kickstarter.com/projects/mainers/mainers-extreme-cold-gloves-and-mitts.
• To learn more about Tempshield Cryo-Protection, visit tempshield.com.
• For samples, please contact Jeff Faye at jeff
mymainers.com.


###

Mainers is an all-new outdoor brand created by Tempshield® Cryo-Protection. Designed and manufactured by hand in Mount Desert, Maine, Mainers aims to deliver professional-level protection from cold to outdoor enthusiasts of all types with no compromise products built with top-quality materials.

For more information, visit www.mymainers.com.