How the 17 year-old TikTok star plans to have a career in social media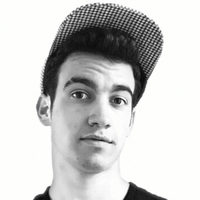 FOR IMMEDIATE RELEASE / PRURGENT

Maxwell LeVan has grabbed the eye of millions with a wide assortment of video content. However, the TikToker is no stranger to traditional press. Maxwell has more than 70,000 followers and 20 million views on his TikTok account, and gained a following in 2019, posting viral videos on the platform.

Maxwell started performing card magic as a break from the regular, mundane idea of everyday life, and rehearsed for months before debuting his skills. LeVan has performed card magic on members of Congress, School Board staff, and celebrities, and on less fortunate, and non-English speaking kids just the same. "There's no boundary in magic. I don't have to say anything. Magic is something that brings us all together; everybody loses their ego and sense of status when they see something incredible, and that's the thing I live for."

He brings his skill into new settings and environments, with no discrimination, and often with no admission charge. LeVan likes to perform one-on-one card magic, and has portrayed it as "having the ability to go into any room and realizing that I can astonish anybody in that room…it's amazing". Despite being amidst a worldwide pandemic, LeVan has continued to master the craft of video magic, and has displayed a progression of his sleight of hand on YouTube. Maxwell has received acknowledgement from magicians of all kinds, for example, Chris Kenner (David Copperfield's executive producer) and Damien O'Brien, finalist on Britain's Got Talent 2020.

In addition to card wizardry, LeVan is a record producer, vocalist, and songwriter. Maxwell grew up playing piano; However, he never took lessons or figured out how to read music. "I would hear a song on the radio and when I got home I was able to play it", he said. LeVan has perfect pitch, an uncommon capacity of an individual to recognize or re-make a given musical note without the advantage of a reference tone. This occurs in only around 1 percent of artists. LeVan started autonomously studying music theory in April 2020.

Maxwell LeVan has become a notable character in the music world over the course of recent months, with his first single "Toe Bamba" peaking at position 472 on the Brazil Top 500 on iTunes. The song has subsequently achieved 5x-platinum certification in Hungary and platinum certification in Chile.

Millions of people check out TikTok every day to see what they will discover on their For You page, and creators on the platform will take the necessary steps to appeal to a certain demographic. Regardless of whether it means betraying their own blood. Since quarantine started, people have been secluded in their own homes, with little to do — unless you're a TikToker.

In a video shared on the platform earlier this year, Maxwell LeVan asks his 11 year old brother Frank, "Would you like to get shot in the foot or the head?" While his brother is turned around, and a Nerf gun is aimed at him. Frank answered "foot", a request which Maxwell ignored. Instead, he shot his brother in the back of the head — and the video stops there. What's more, over 5 million people saw this viral double-crossing happen. A huge number of users chimed in to share their emotions about the 6 second video they just observed. "Vine energy", said one commenter. "That's what he gets for being named Frank", remarked another. Numerous individuals claimed that demonstrations like this would cause trust issues for the 11 year old sometime down the road, but Maxwell has assured everybody that the video was scripted.

Maxwell and Frank made a few more videos to a similar effect, and keeping in mind that none have exploded quite like the first, the redundant plot ought to show to any concerned fans that the disloyalty was exclusively for content, and their brotherly bond has just gotten more grounded due to the videos. Frank has since shown up in a handful of LeVan's other videos, and they continue to engage and divert fans from the insane, unsure time that we are in right now.