One of Houston's most popular dog walking and pet sitting services, KW Walkers, expands offerings to meet local demand.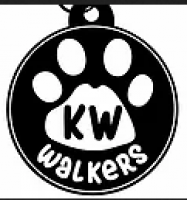 FOR IMMEDIATE RELEASE / PRURGENT


Houston, TX - While it's no secret that pet parents love to spoil their pets, the rapidly exploding pet products and services market is breaking national economic records even as total business closures continue to increase nationally. One popular Houston-area company, KW Walkers, serves as the perfect example of a growing small business in the face of - or rather, in spite of - a global pandemic: As others pare down their offerings, KW Walkers has had to meet high demand by adding pet photography to the list of professional pet services they already offer, such as dog walking, pet sitting, and pet waste removal.

As more Americans are staying home and spending less, why are pet-related businesses like KW Walkers experiencing solid growth while hundreds of thousands of others are facing total financial collapse?

According to Sheila Rilenge, Chief Client Strategist for Pet.Marketing (Pet-dot-Marketing), a small creative agency which provides marketing support to consumer pet businesses, the continued expansion of the pet industry in the face of a pandemic is not surprising: "If there's one thing I've learned not just by virtue of a career spent working to reach pet-loving consumers in one capacity or another, but as a pet parent myself, it's that the pet industry is one based entirely on emotion. While the pandemic seems never-ending, people are spending an unprecedented amount of time at home and it is our pets which offer us the companionship and unconditional love that we need now more than ever. Even if there's no money to spare and in spite of the fact that we're spending less overall, most of us find a way to eek out a little something to buy for our pets. We're conditioned to not just express ourselves in our words or our actions but also through what we purchase for our loved ones."

Nonetheless, the many fears generated by the pandemic and the extreme unknowns which remain about what we can expect in the near future has caused a lot of consumers to take a more local approach to the businesses they choose to support.

The American Pet Products Association, a non-profit which represents more than 1,000 pet product manufacturers and suppliers, reported in 2019 that 67% of United States households own a pet, which equates to 84.9 million homes. As the fourth largest city in the country, Houston pet parents make up a significant percentage of that figure.

Rilenge adds, "If for whatever reason a pet owner is unable to do so, the fact that a small business like KW Walkers can come to a customer's home to provide a much-loved pet with a service like being walked - often the highlight of a dog's day - makes pet parents feel good that they're doing something extra special for the pet they love. KW Walkers is so popular because they're a small company that offers very personalized service and - most importantly - their online reviews show just how trustworthy they are and the high quality of their services. It's a win for pet owners AND the local economy."

For more information about KW Walkers and the professional services they offer, visit https://www.kwwalkershouston.com.