As pet ownership grows, pet parents are seeking professional care and services. Your LinkedIn profile is a perfect place to tell your story.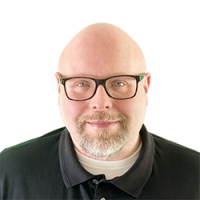 FOR IMMEDIATE RELEASE / PRURGENT

While things are nowhere near 'normal' for pet businesses and services in the US, one thing is certain; We are experiencing a 'Pet Pop', a furry baby boom that has seen pet ownership and spending soar. Pet parents are seeking services, products, care providers, trainers and more.

Now is a good time to cleanup and update your LinkedIn profile, especially if you have had changes in services or procedures in the past year. Here are nine tips to shine up your LinkedIn:

1. Update your profile picture and background picture.
Use a high-quality, professional headshot and make the picture visible to everyone.
To control your visibility, go to your profile and click "Edit public profile and URL" in the upper-right corner. In the right-side column, you'll see a rundown of your current visibility options. You can make your profile photo visible to your contacts, your network or all LinkedIn members— or you can choose "Public." When you change your profile picture visibility to "Public," you make yourself easier to find via search engines or other networks.
Choose a high-quality background picture that conveys something meaningful about you, too.

2. Write a strong headline and summary.
In your headline, describe what you do in under 120 characters. Be original and creative, yet also clear and informative. Include relevant industry keywords. That will make you easier to find when people are searching for professionals in your field.
Keep your summary brief and interesting. Revisit and revise it regularly to make sure it's accurate and timely.
The summary section allows you to add images, videos, documents and links, so add relevant pieces that show off your finest work.
One major trend emerging on LinkedIn is that people are starting to focus on future goals and ambitions. Instead of regurgitating a list of what you accomplished 15 years ago, consider offering an audacious glimpse of your future goals, ideas and objectives.
This is a good tip for those in an early career stage—or for those changing careers—as it shifts the focus to your future instead of your past.

3. Include (relevant) workplace information.
Don't list all your previous jobs—unless they're relevant to your current gig. Instead, focus on the workplaces and experiences that paint your professional credentials in a positive light.
Remember to update your current position, too. If you've received a promotion, won an award, published an article or are involved in an interesting project, it makes sense to update your profile accordingly.

4. Insert relevant skills.
Add whatever notable skills, certification or abilities you have, and ask your friends and colleagues to endorse you. Keep in mind: More is not more when it comes to LinkedIn Skills. It's better to list fewer skills (and gain endorsements on those) than to list a wide array of unendorsed skills.
Update this section regularly—or at least whenever you learn a new skill. You should also delete skills that are no longer relevant to your career interests.

5. Edit your URL.
In the upper-right corner of your profile, you'll see "Edit public profile and URL." Click it.
This is a chance to tighten and personalize your URL, which will make you easier to find through Google or Bing.

6. Add certificates.
Do you have any relevant certifications? Did you graduate from a course or receive any online training?
Don't be shy about posting them.

7. Ask for recommendations.
Substantive, descriptive recommendations from former or current colleagues are perhaps the most persuasive piece of content you can have on your LinkedIn profile. Write recommendations for others freely, and be bold about asking for friends to return the favor.
You can find the buttons for requesting and writing a recommendation by going to your contact's profile page and clicking the white "More …" button next to "Message."

8. Publish articles.
If you're looking for search visibility, LinkedIn isn't necessarily the best place to add articles. However, publishing articles is a great way to show off your expertise.
Try to write a new article at least every three months, and cover topics that are hot in your industry. Pay attention to pictures and title length, too. Your title should not exceed 60 characters.
If you can think of specific people who might enjoy your article, tag them in the message as well. The organic reach of LinkedIn articles is quite low, so adding keywords and tagging people are good ways to increase your reach and help your article gain visibility.

9. Optimize your profile's search visibility.
Like other social media platforms, LinkedIn has an algorithm.
• Include relevant keywords in your headline
• Add your city into your profile
• Insert impressive work samples
• Complete your contact information
• Showcase volunteer or charitable interests
• Join industry-centric groups

William Rilenge is a marketing strategist for the pet industry and is the founder of Pet Creative and Marketing Services and PET.marketing.