With the help of Mango Aniamte's free animation character maker, creating a unique animation is no longer a difficult task.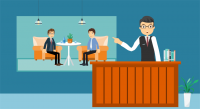 FOR IMMEDIATE RELEASE / PRURGENT

There is no skills or editing experience required, nor will it take too much time to finish the animation creation with Mango Animate's free animation character maker(https://mangoanimate.com/products/cm). And users will easily make a good-quality and stunning animation in few minutes. Mango Animate's free animation character maker also features its simple but powerful multiple functions.

Customizing characters is such a fun activity to do with Mango Animate CM, which allows physical customization to accommodate various representations, including skin colors and all the facial elements. It also provides various clothes and accessories to perfect the characters. Rigging 2D characters into motion graphics is effortless with the bone features from the software. Countless facial expressions and body movements are easy to apply in a single drag-and-drop way. Enriched with Inverse Kinematic technology, the characters rendered will move naturally and logically.

Mango Animate CM makes it possible to import static images in PNG or PSD files and transforms those into live figures. This software also allows users to add videos and audio into the animation for a more impressive result. After finishing, users are free to export the animation into various formats and share it on any social media platforms such as Facebook, Twitter, and YouTube. Lots of templates are available to choose from and will save users' time and energy. There are various characters that are ready to be used for many kinds of purposes. Both professionals and business people will also benefit from this free animation character maker by lowering the cost and time to produce high-quality content.

Winston Zhang, CEO of Mango Animate says, "Our aim is to revolutionize the process of animation. We believe that everybody deserves to create characters easily as they wish instead of spending much time or money on it."

For more information about Mango Animate's free animation character maker, please visit https://mangoanimate.com.

About Mango Animate
Established in 2003, Mango Animate provides multiple software for various video and animation creations. The company is committed to keeping innovating the technology to make the animation process easier and quicker so as to accommodate more users' needs.