Mango Animate provides users with whiteboard video software that can help them make amazing whiteboard animations for their brand to impress customers.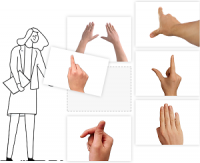 FOR IMMEDIATE RELEASE / PRURGENT

In a world where so much vies for people's attention every day, it's important that businesses make an outstanding first impression. And considering that everyone nowadays seems to be in a great rush, they don't have much time to make that impression. This is where whiteboard videos come in handy. They're short and sweet – conveying any message quickly and convincingly. Mango Animate Whiteboard Animation Maker is whiteboard video software (https://school.mangoanimate.com/whiteboard-video-software/) that helps businesses to create that stellar first impression.

With Mango Animate WM there is no risk of creating a whiteboard video that looks amateur and unpolished. The easy-to-use whiteboard video software allows anyone to produce professional and classy results, even without animation skill or experience. This is due partly to the range of templates that span various industries. They make starting the process effortless.

Customizing the templates is seamless too. There's a large library of royalty-free images and other media available in the whiteboard video software. Users can also import media of their choice to better match their brand's identity. A variety of hand types in both genders, different colors, and sizes effectively draw the message into existence. Custom hands are supported for maximum creativity – import an image of any object and use it as the drawing tool.

Distinctive video content is key to attracting a fickle audience's attention. This whiteboard video software features vivid backgrounds, creative effects for text and images, as well as dynamic characters that will entertain audiences and increase retention of video content. Such videos are more likely to result in persons taking the desired action than text ads, static images, or simple talking head videos.

Reaching out with the voice behind a brand is an excellent way to strengthen the connection with the target audience. The nifty voiceover tool in this whiteboard video software makes this simple. Just click record to add a voice to the video. The powerful audio editor will produce the perfect soundtrack. Enchanting animation and transition effects pull everything together, making for engaging videos. Users can animate backgrounds, characters, and text.

"I'm proud to say this is one of the best whiteboard video software on the market," says Winston Zhang, CEO of Mango Animate.

For details about Mango Animate's whiteboard video software, please visit http://mangoanimate.com/

About Mango Animate
Mango Animate provides top-class animation software. Their suite of products includes animated video makers and an animated character creator.