The ECOFuelMax Pollution Solution has been successfully helping consumers for over 12 years. BBB A+ Rated products.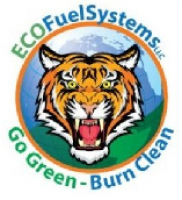 FOR IMMEDIATE RELEASE / PRURGENT

For years many companies have sold false promises and have been forced out of business. The ECOFuelMax Pollution Solution has been successfully helping consumers for over 12 years. BBB A+ Rated products.

The Welsh Government along with Brazil, Kazakhstan, Mongolia and other Eurasian countries have tested and realize the benefit of reducing Maintenance Expenses and Downtime as well as saving Fuel by Reducing Carbon Pollution.

Sorry to state United States is falling behind. The US Government is now primarily focused on Electric vehicles. It may take years to implement their wishes while millions of tons or Carbon Pollution and Greenhouse Gases are released into the air we breathe. The ECO Pollution Solution is here today and can pay for itself.

Studies are necessary, why do the US Government and its Citizens refuse to utilize current low cost Scientific Technologies that have been proven to work? See how it works. Why won't Municipalities, Companies and the Public take part and earn $$ when they reduce Carbon Pollution, NO? and Greenhouse Gases? The tens of thousands who use it support it and enjoy its benefits, references available.

Check out the ECOFuelMax Pollution Solution. It is Guaranteed to work or you get your money back. It has been successfully used in over 200 School Districts, Transit & Trucking Organizations, smart individuals as well as select Government operations like U.S. Border Patrol/Homeland Security as well as NASA all have benefitted by using it.

Manufactures do not like and refuse to recognize the ECO Fuel System due to its ability to reduce Maintenance Expenses (40%-70%+). It has shown to reduce the need for replacement parts such as Diesel Particulate Filters (DPF's) that cost thousands of dollars. Organizations that utilize the ECO have proven to reduce the need to purchase replacement parts by as much as 70% and enjoy keeping their vehicles on the road, not in the Shop!

By increasing fuels combustibility it burns cleaner omitting less pollution and particulates, it has shown repeatedly to reduce fuel consumption. The ROI on a LTL Truck is +/-10 days, a Transit Bus +/-16 days and a personal gasoline passenger vehicle +/- 90 days. CARB Approved, No Warranty issues.

The ECOFuelMax opportunity is Guaranteed, if for any reason a person, company or organization is unhappy the ECO can be returned for a No Risk refund, BBB A+ rated 12+ years.

For information call and speak to a human being or go online at https://ecofuelmax.com. GO GREEN – Burn Clean!