Perrotti's Pizza encourages you to take action in the community this holiday season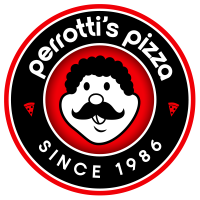 FOR IMMEDIATE RELEASE

Fort Worth, TX, Dec. 2021

It's the holiday season, which means people are out shopping and preparing to gather with friends and family for food and fellowship. There's many people in Tarrant County who don't have that luxury. Fortunately, there's places like Union Gospel Mission Tarrant County in Fort Worth that provide meals, shelter, and supportive services to those that need it most during the holidays and year round.

Union Gospel Mission Tarrant County is a Christian organization and ministry that is dedicated to providing a fresh start to those affected by homelessness. They have been active in the community for over 130 years. UGM-TC offers programs that help develop essential life skills needed to be independent. In addition, they feed and house hundreds of people every week.

Perrotti's Pizza found it important this holiday season to provide some pizzas so that people could have a nice, hot meal. They donated enough pizza to feed 100 people dinner and want to encourage you to help out this year in any way you can. Whether it's donating food, money, or your time, Union Gospel Mission Tarrant County is a wonderful place to serve and help those who need it most! If you would like to donate your money, time, or items to UGM-TC, visit their website at https://www.ugm-tc.org to learn more about how you can make a difference in the community!


About Perrotti's Pizza
Perrotti's Pizza is located in Fort Worth, TX on the Texas Christian University campus. In business since 1986, Perrotti's has been a Fort Worth favorite for years. They offer pizza, pasta, subs, and more! Perrotti's Pizza is owned and operated by ALG Holdings Family, LLC.

About ALG Holdings
ALG Holdings Family, LLC is a holdings company headquartered in Fort Worth, TX with offices in New York, Georgia, and Ohio that consists of different companies in several industries including commercial and residential real estate, oil and gas, food and beverage, and entertainment. They are actively acquiring businesses and fine tuning their operations and marketing ensuring the businesses grow. ALG Holdings was founded by entrepreneur and CEO Jeremy "JB" Yowell.